Taylor Swift on Tina Fey and Amy Poehler Joke
Taylor Swift Disses Tina and Amy, Calls Criticisms "Sexist"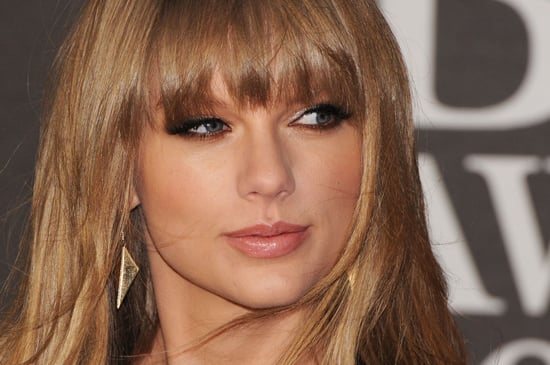 In her Vanity Fair interview, Taylor Swift makes it known that she's tired of the jokes about her revolving-door love life, claiming that they are not only not true, but that they're also sexist. "Since 2010 I have dated exactly two people," Taylor asserts. She also adds that writing about her relationships in her songs should be viewed as a positive, but instead she's "portrayed as some clingy, insane, desperate girlfriend in need of making you marry her and have kids with her" and "that's taking it and turning it and twisting it into something that is frankly a little sexist."
But she saved her harshest words for an unlikely duo — Tina Fey and Amy Poehler — who poked fun at Taylor's dating history during their hosting gig at the Golden Globes. They joked, "You know what Taylor Swift? You stay away from Michael J. Fox's son." On the jab, Taylor quoted Katie Couric: "There's a special place in hell for women who don't help other women." Oh no she didn't!
Tina and Amy are positive female role models and vocal about their feminist ideals, so Taylor's response seems a teensy bit dramatic (also, this was probably the tamest joke of the night). But I do agree that calling Taylor "clingy and desperate" for simply dating different men and writing about it exacerbates a tired female stereotype. What do you think about Taylor's remarks? Weigh in now!