Teen Reading Habits
How Did Your Reading Habits Change as a Teen?
Until high school, I was practically a pathological reader. I would order a pile of books from Scholastic every month and devour one, usually the latest Baby-Sitters Club, the day it came. I'd spend long Summer days reading and wake up early during the school year so I could finish a chapter before the bus came. Then high school hit, and something changed.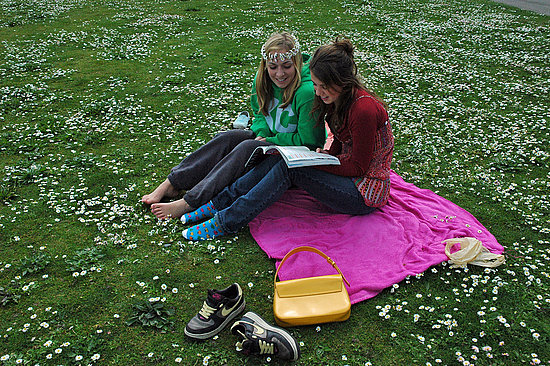 It wasn't that I lost interest or there was a shortage of YA novels worth picking up, but my mind became cluttered with crushes and schoolwork and drama (not the club). I didn't stop reading, but went from being rabid to erratic.
Since it's National Teen Read Week, and I presume — pray — I'm not alone in my youthful literary indiscretion, tell me how your reading habits changed. Did they increase, decrease, or stay the same?


Source: Flickr User wonderlane