Terms For Significant Others
What Do You Call Your Significant Other?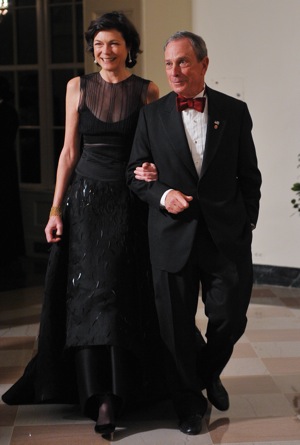 Even though NYC Mayor Michael Bloomberg calls Diana Taylor his "girlfriend," the term is much too juvenile for his city's preeminent newspaper. In a write up about Diana, the New York Times calls her the mayor's "companion" or "sidekick." Recalling Maureen Dowd's recent musings about when a woman is too old to be called "single," it appears the paper has a thing for age-appropriate relationship terms.
Wonkette argues that "companion" makes Mayor Bloomberg and his "special lady" seem like they're gay men in the '70s. But at a certain age or after many years together, perhaps the terms "boyfriend" and "girlfriend" become too immature or informal. When referring to your significant other, what do you say?