Test Predicts Breakups
What a Test Can Tell You About Your Relationship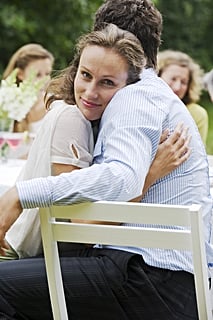 Want to know how your boyfriend really feels about you? A word-association game will tell you, even if he won't.
The test, similar to those that assess bias and racism, asked 222 volunteers in romantic relationships to press the space bar whenever they saw positive words (vacation, peace) or self-provided words about their partners (names, characteristics). Negative words (death, criticizing, tragedy) were mixed in, too, and the results showed those who have positive associations with their partners stay together.
While it doesn't exactly sound groundbreaking, it proved to predict breakups more accurately than directly asking people how they felt about each other, which is what other studies had relied on until now. Now if only we could do this on a first date!