Three Lessons From College Sex Columns
Three Lessons From College Sex Columns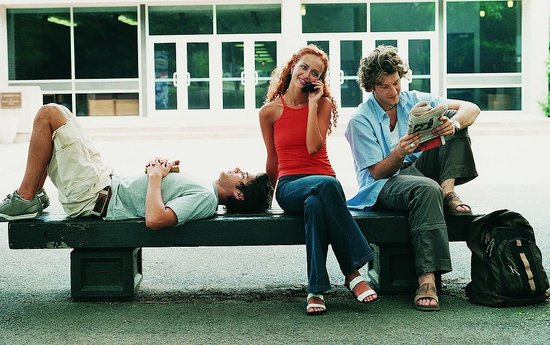 Every generation might mistakenly think it invented sex, but people who have gone to college over the last decade have actually contributed to the rise of something new: campus sex columns. Speaking with USA Today about his new book, Sex and the University: Celebrity, Controversy, and a Student Journalism Revolution, author Daniel Reimold explains that sex advice columns have become mainstream in college newspapers and how they have helped young people navigate the current dating landscape. Here are three things we can learn from his work reading more than 2,500 campus sex columns.
Dating rules are dead: "Chivalry is gone, dating is passé, gender roles reversed. There's no blueprint for how students are supposed to act with each other. The columnists are asking, 'Is this really good for us?'"
Abstinence gets love : "We all have sex in common, even those who remain chaste. And the columns deal as much with the abstinence side of things."
The Internet makes kids cautious: "As for the columnists, a growing camp seems to be using pseudonyms. In my interviews with columnists, the first wave never expressed regret over the writing but at times had moments of regret that their names are so easily searchable — by graduate schools, by potential employers, even first dates."
Did your campus's sex column teach you anything?