Time Change Might Put You in a Bad Mood
Time Change Might Put You in a Bad Mood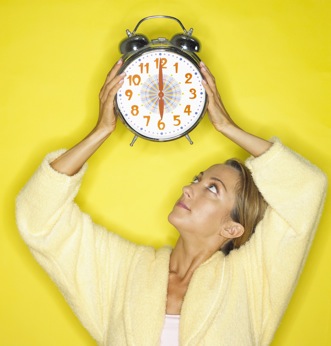 When we fall back an hour Sunday we might also descend into a grumpy mood. While we gain an extra hour of sleep, the time change messes with our internal clock, leading to poor sleep, decreased energy, and depression.
Dr. John Sharp, the author of The Emotional Calendar: Understanding Seasonal Influences and Milestones to Become Happier, More Fulfilled, and in Control of Your Life, says the key to seasonal happiness is embracing this time of year. He explains: "Instead of using the fact that it's dark out in the evening to hide under your covers wishing it was April, embrace the change and find autumnal things that make you happy, like getting cozy by the fireplace and eating soup."
You have two days to prepare. How will you embrace the darker, colder season?