Tips For Parents on Creating a Romantic Valentine's Day
Create a Romantic Night: 5 Tips For Parents From LilSugar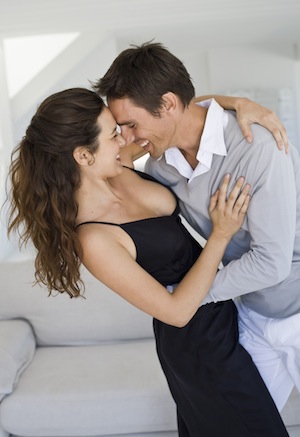 It's hard enough to make a night out of Valentine's Day when it falls on a Monday like this year, but there's a whole other layer of planning when you have kids. Since we, childless at TrèsSugar, know nothing of this parent-specific dilemma, we enlisted the help of mother, wife, and blogger extraordinaire Heather Maddan, editor of LilSugar, for advice on how to put romance first and kids second — just for one night!
Here are Heather's five tips for making sure next Monday is anything but manic.
Rather than fretting over an original plan, pull from your past (when you could afford to be spontaneous), and relive a memorable, pre-baby date. Going to the same spot will put you in a nostalgic and carefree state of mind.
Parents (especially mothers) tend to put everyone else first, so mix up the gift-giving. Buy for yourselves, so you and your partner can each get the item you've been eyeing without feeling guilty.
Book a sitter and have her come early, so you can take time to get ready. Soak in the tub, apply false eyelashes, or try on different outfits — and drink a couple of cocktails, like you did in your single days.
Surprise your spouse with something unexpected. Whether it's a gesture or words, it will add a romantic, humorous, or endearing twist to the occasion.
Watch the sunset. Or at least make a pact to not check the time!
If you have your own advice, add it below!