Too Tired For Sex
Hump Day: Too Tired For Sex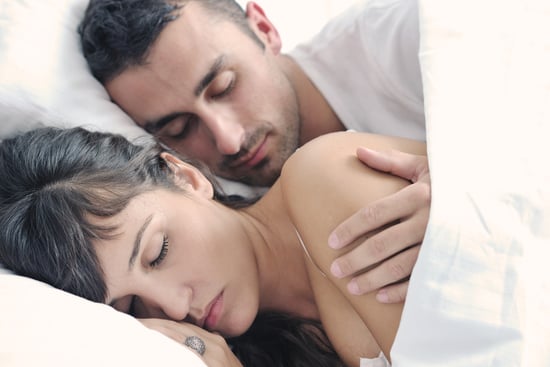 Welcome to Hump Day, our sex advice column. Our friend Dr. Charlie Glickman from Good Vibrations offers his sound advice to readers with questions about sex.
Today's question:
"I love having sex with my husband, but sometimes I just feel too exhausted. What positions are good for when you're tired?"
Dr. Glickman's answer:
Work, kids, dealing with the day, running errands — it takes it out of you. Fortunately, there are some ways to make it better.
If you're exhausted because you're so busy, you might want to schedule time for sex. If you're too wiped out to be spontaneous anyway, what's the harm in adding sex to your calendar? Or instead of waiting until nighttime, a little afternoon delight might do the trick. Another useful approach is to go to sleep at your usual time (or even a bit earlier) and set an alarm for an hour and half later. When we sleep, our brains go through a series of cycles and on average, they last about 90 minutes. Some find that taking a snooze and then waking up for sex, even if it's later in the night than usual, can be a great way to feel a bit more energized.
You might also find that better sleep can make a big difference. A bedtime routine to help you relax, replacing your pillows, even getting a new mattress can help you sleep better. If you don't sleep well because of pain or discomfort, like back or neck pain, perhaps addressing that can help, too. In addition, stress causes the body to release cortisol, and too much cortisol can kill sexual desire. So if you can let go of some of the stress, you may find your libido coming back.
OK, so enough sleep suggestions. Here are some ideas for making sex better when you're tired.
Make yourself comfortable. If you're on your back with your knees bent, prop each of your legs up with a pillow. Or try putting a pillow under your hips. That can keep your hips in a comfortable position without having to work at it. A regular pillow may work just fine or try the Wedge. It has a firm foam core, so you get lots of support, with a soft, machine-washable cover.
You could also try spooning. It doesn't suit everyone, but if you can make it work, it can be a really relaxing way to have sex. It might be easier if your top leg is resting on a pillow, but that'll depend on how your bodies fit together. Or perhaps your husband could give you some oral pleasure first. If you get turned on, maybe it'll help wake you up.
Get flirty with each other. A few minutes of making out before heading to work, copping a quick feel while making dinner, or sending flirty emails and text messages can make sure that you stay connected. That makes it a lot easier when you do have sex.
At the same time, it's also important to have some time to yourself. A lot of sex therapists report that some people stop feeling sexual when they spend too much time with their partner. We each need to find a middle ground, where we can stay connected while also having enough room to be ourselves. If your lack of desire comes from feeling too connected, there are lots of ways to change that. Schedule a weekly time when you each get the house to yourself. Or take yourself out to a café. Getting a little more room can make it easier to come back together.
Since everyone's a bit different, I'd love to hear from some other folks. What works for you when you're too tired for sex?