TresSugar on Instagram
Follow TrèsSugar on Instagram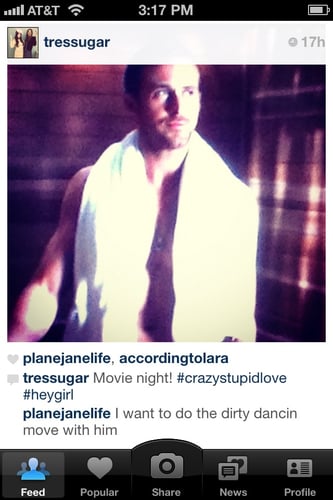 We have a lot of fun working on TrèsSugar, and we want to give you an insight into our day-to-day action! So we've joined Instagram, the iPhone app that allows us to take, edit, and most importantly share camera phone pics with our readers.
When you follow us on Instagram, you'll get a behind-the-scenes look at our lives during work and after hours, whether we're sharing the hot book we're reading, ogling some onscreen man candy a lá Ryan Gosling, or toasting to The Bachelor at a viewing party! It's like a backstage pass to our site.
Check out Instagram if you haven't yet. And if you're on it, follow us — our username is "tressugar." See you there!
Source: Instagram user TresSugar