Tweets For Women September 2013
Tweets Girls Say: Whiskey Sour Pussy and Manic Pixie Nightmare Women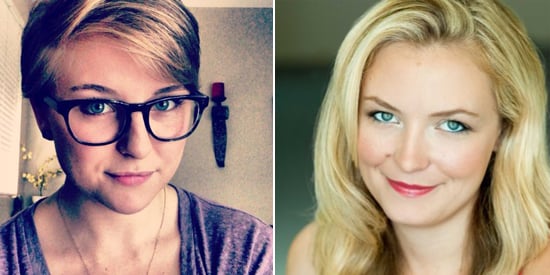 All right, let's wrap this week up the best way we know how . . . with the funniest damn tweets of the past seven days. This club roundup has everything: profanity, puns, sexting tips, sad dating realizations, dead grandma stories, and more! Have a lolz-filled day with the best tweets of the week. Enjoy, and don't forget to follow POPSUGARLove on Twitter!
It's how the man keeps us down.
If taking birth control pills were as easy to remember as 90's rap lyrics I probably wouldn't have any kids

— Kim (@Kim_pulsive) September 18, 2013
Let the nerd chuckles commence.
Hot singles in urea want your kidneys

— Karen Kilgariff (@KarenKilgariff) September 16, 2013
Introducing the next hot cocktail.
I wish women had something like whiskey dick...where when you get wasted your vagina just seals up. It could be called whiskey sour pussy!

— Kelly MacLean (@thekellymaclean) September 19, 2013
Click on for more tweets!
I love date stalking.
"I think this date is going well..." I reassuringly say to the couple across from me.

— jacqueline carbajal (@jackiecarbajal) September 14, 2013
How many licks does it take?
I don't really sext as much as I just text Lil Kim lyrics to guys and hope they don't notice.

— Tricia (@Im_Tricia) September 17, 2013
Guys are so creative.
All my How About We suggested dates are guys creatively suggesting things we can do that can get them laid without spending time or money.

— Meghan O'Keefe (@megsokay) September 17, 2013
I'm more of a Nonplussed Pixie Nightmare Woman myself.
I'm really much more of a Manic Pixie Nightmare Woman.

— Mandi Harris (@MandiHarris) September 14, 2013
Sad about gram, but that response is priceless.
My Gram died today. She once asked me how gay people have sex, I said "the way you think" she shouted "I knew it!" http://t.co/sPLlaTHH93

— kelly oxford (@kellyoxford) September 18, 2013
Dating: it's not that complicated.
Dating is collecting information about someone until you realize you don't like them

— AmberTozer (@AmberTozer) September 17, 2013
Ugh. So true.
The gift of ur late 20s is realizing that the guys in their 30s you dated in your early 20s did NOT like you for being cool and/or talented

— Molly McAleer (@molls) September 12, 2013
Congrats, April!
Someone just called me 'sir' so I think I'm a real lesbian now maybe.

— April McLean (@april_mclean) September 15, 2013
Keep 'em guessing.
Can't wait to explain to coworkers tomorrow how these bite marks all over my arms are from the stress of watching Breaking Bad and not sex.

— Stephanie McMaster (@Smethanie) September 16, 2013
It's a fun game.
my favorite thing i do is constantly complain no one will date me while simultaneously running away from everyone who wants to date me

— Sputnik Sweetheart (@Verlieren) September 17, 2013