Types of Guys Who Call Sex Lines
4 Types of Guys Who Call Sex Lines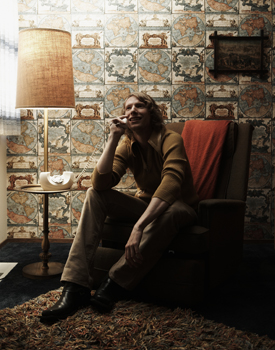 In Granta's latest Sex Issue, a former sex phone operator, who now identifies herself as a conservative wife and mother, recalls her days on the phone from her first call to early retirement.
She quit when it got old, which was fast. All men, she says, fall into four groups: sneakies, regulars, kinkies, and boyfriends. When she started sizing up every man she met by imagining what type of caller he'd be, she knew it was time to stop. But not without briefing us about the four guys on the other end of the line.


Sneakies: The easiest clients, who require the least amount of attention, because "all thought processes were being conducted below the waist." All they want to know is the operator is incredibly hot and hot for him. Requires "verbal vanilla-porn" and a hand-held mixer (sounds like a vibrator) to complete the call.
Regulars: Tend to be shy men who aren't very forthcoming about what they want, which is usually girl-on-girl fantasy. He gets the "party call" in which two more operators act out a scene.
Kinkies: The most difficult clients, because they require the most attention and creativity. Kinkies typically want a dominatrix to tell them what to do with rubber bands, ice cubes, and other assorted household items.
Boyfriends: "Lonely, nerdy, always needy" boyfriends call in the early evening. They could just as easily call a free counseling line, as they mostly require listening and encouragement. All they want is a beautiful woman to pay attention to them.
Regardless of how you feel about phone sex, especially paid, does it depress you that men's sexual appetites are so predictable? Or should that be no surprise?