UK Survey Says: Women Should Take Some Blame For Rape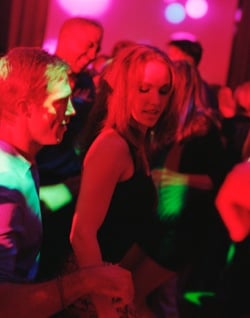 Most women know that it's dangerous to get too wasted, leave a drink unattended, or go home with a stranger from a bar. But this emphasis on precaution might be sustaining the attitude that when a woman is raped, she must have "asked for it."
A new survey from the UK reveals that many people believe a woman should bear some of the responsibility when she is sexually assaulted. And according to the demographic breakdown, women are more prepared to blame rape victims. Here's a look at some of the more shocking statistics:
56 percent of respondents think a sexual assault victim should be held partly accountable in certain circumstances.
28 percent thought people wearing revealing clothes should take some of the blame for sexual assault.
23 percent of women said if a victim danced provocatively at a club, she should take some responsibility.
71 percent of women said a person should accept responsibility for sexual assault if they got into bed with someone, compared to 57 percent of men.
By definition a rape victim cannot choose to be raped, but a rapist does choose to rape her. Why do you think the women in the survey were more likely than the men to divide responsibility among rapist and victim?