US Circumcision Rates Drop
What's Your Opinion on Circumcision?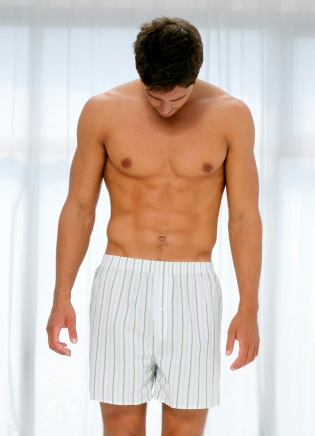 When it comes to circumcision, recent American parents have a clear-cut opinion: they overwhelming oppose it. In 2009, only 32.5 percent of baby boys born in America we're circumcised, down from 56 percent in 2006. While the data presented at the international AIDS conference last month has yet to be published, officials say it does represent a sharp downward trend.
Those who favor the procedure worry that more men will be at greater risk of contracting STIs and HIV, although the health benefits of circumcision have been disputed. The anti-circumcision camp has welcomed the trend against what they call non-consensual genital mutilation.


Despite the trend, today 80 percent of American men are circumcised, one of the highest rates in a developed country (compare that to two percent of Spanish men). So if you live in the US, it's likely that the majority of your partners have come sans foreskin. When it comes to your guy, do you care if he's circumcised or not? If you had a son, would you join the movement against circumcision or would you go through with it for cultural or health reasons? Do you think it makes more sense to let adult men choose to undergo circumcision, rather than let parents decide? Share your thoughts in the comments.