US Olympic Swimmer Rivalry
Mirror, Mirror, on the Wall, Who's the Hottest Swimmer of Them All?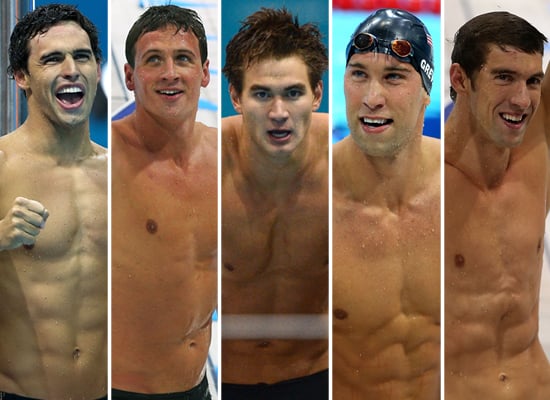 Get your swim caps on, it's the battle of the bare-chested babes at the London Summer Olympics! The crop of swimmers from Team USA this year are sizzling, and we've been having some heated discussions over here at Sugar HQ on whom we would give the gold to for most good-looking. While many of us swoon for this year's golden boy Ryan Lochte, some are put off by his "jeahs" and American-flag grill (we don't mind it). Tall, dark, and handsome "Bok Choy" aka Nathan Adrian is also winning hearts, and cuties Matt Grevers and Ricky Berens have won us over with their romances with fellow swimmers. And we can't forget about the ripped and talented Michael Phelps. So which of the US Olympic swimmers gets your high score?