Uncle Jesse GIFs
Have Mercy! Uncle Jesse Turns 50, Makes Our Ovaries Explode
John Stamos, dream husband and baby daddy, turns 50 today! The Full House star has been melting our hearts as Jesse Katsopolis since 1987, and our childhood crush is just as dreamy today as he was in the '90s. He even recently said that Lori Loughlin aka Aunt Becky "could be the one that got away." Have mercy, indeed! We're celebrating the actor's big 5-0 with the most aw-inducing Uncle Jesse GIFs we could find. Like this one!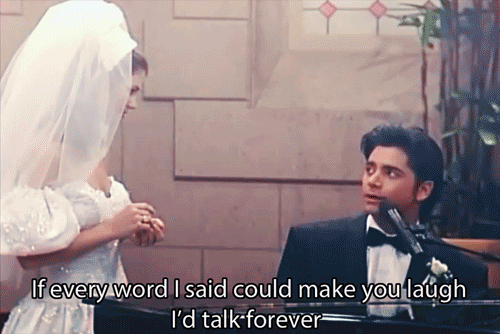 Click here for more crazy-cute Uncle Jesse GIFs!
Just stop.
'90s awesomeness at its best.
Too good.
Michelle Tanner kills me.
I can't.
Jesse and the Rippers forever!
I wish I was that puppet.
Seriously.