Valentine's Day [1] is the sexiest of holidays for serious and not-so-serious couples alike. And whether your V-Day date involves staying at home with a movie or a weekend in wine country, the best way to set the sexy mood with your partner is by donning some hot lingerie. So depending on the type of pair you're part of, be it friends with benefits or longtime marrieds, we've got 13 different Valentine's Day lingerie recommendations. Get your sexy inspiration now!
— Additional reporting by Nicole Yi
New Parents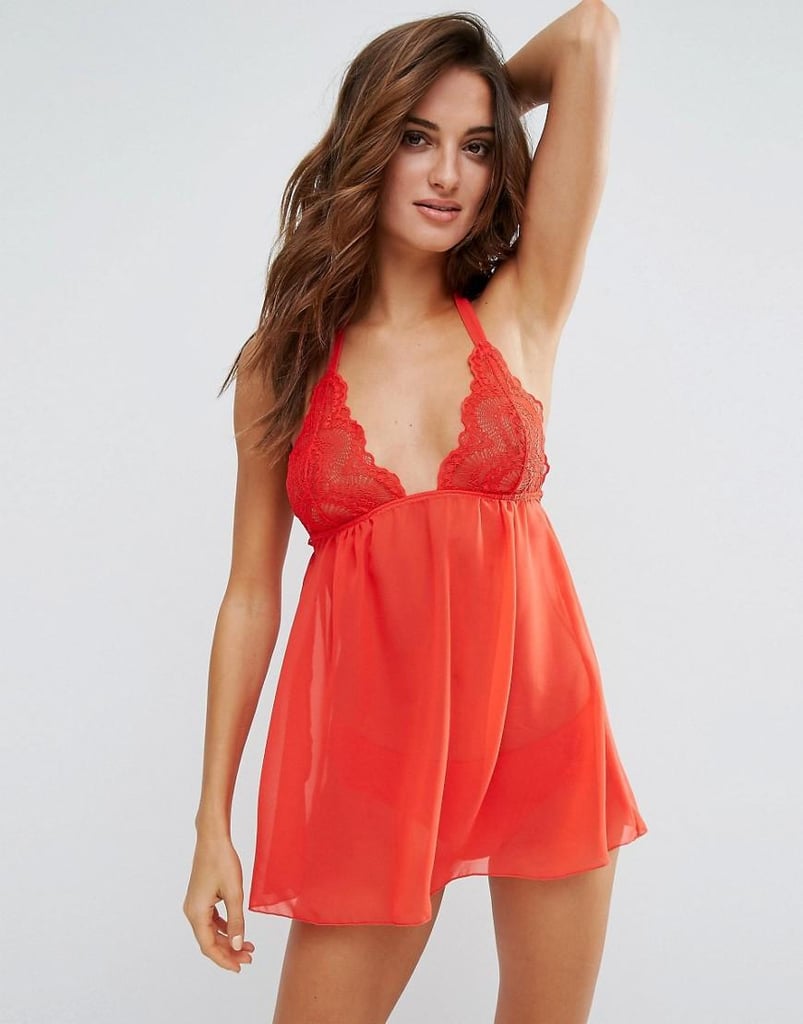 If you just had a baby, Valentine's Day is the time to bring your sexy back. But it's OK to take "baby" steps to the bedroom with a flattering babydoll slip [2] ($58).
Collegiate Couples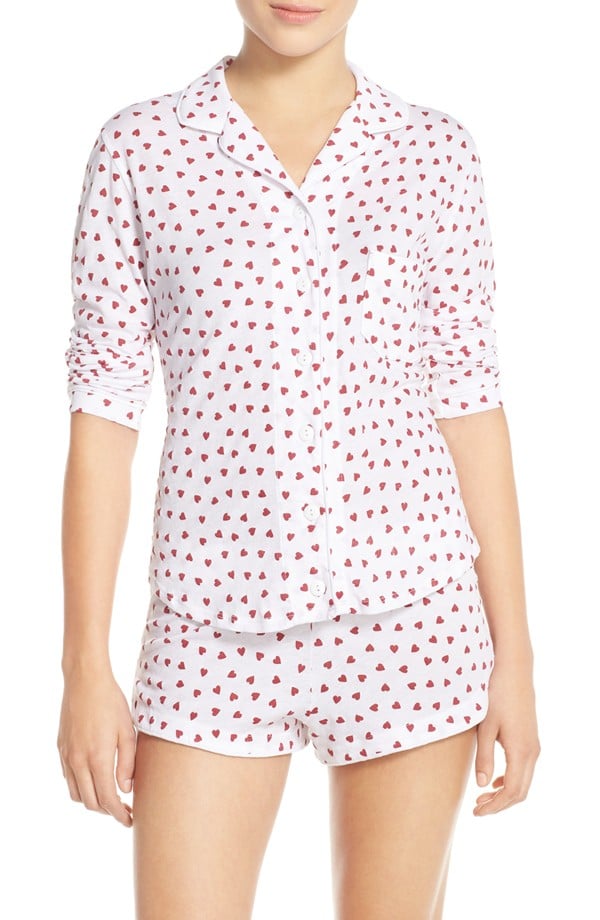 Ah, young love. For those college students who may sneak some couple time in between study sessions, choose a too-cute heart-adorned PJ set [3] ($138) that's kosher for running around the dorm in.
Newlyweds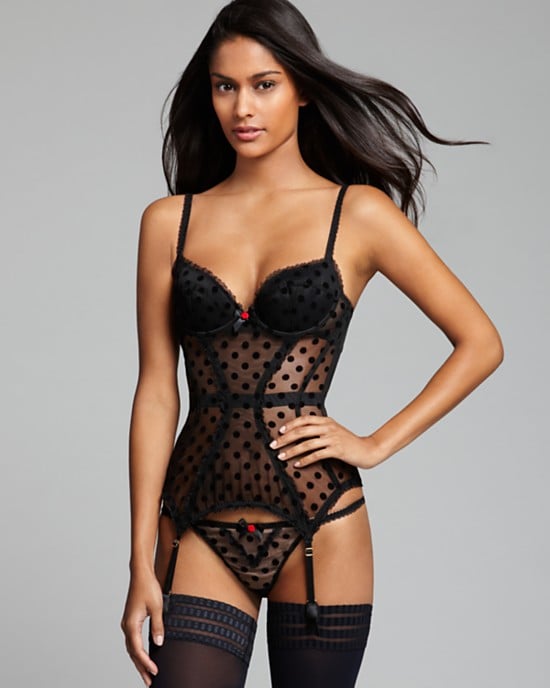 You just got hitched, so go all out on your first Valentine's Day as a married couple by splurging on a sexy three-piece set with all the bells and whistles, like a polka-dot bustier with garter straps [4] ($154), thong [5] ($40), and thigh-high stockings [6] ($13).
Rekindled Exes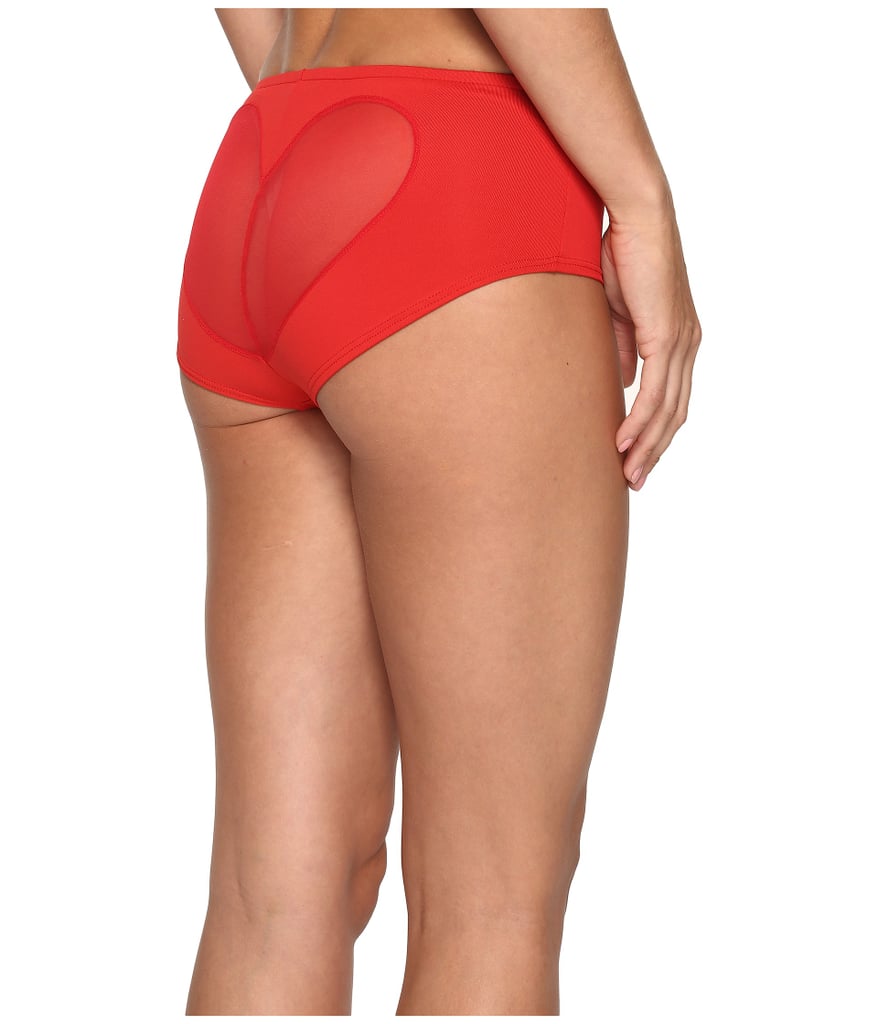 If you're trying not to spend V-Day with your ex, but you want to be prepared "just in case," wear playfully sexy heart undies [7] ($46) under your clothes that will flaunt your assets . . . should the moment occur.
First-Timers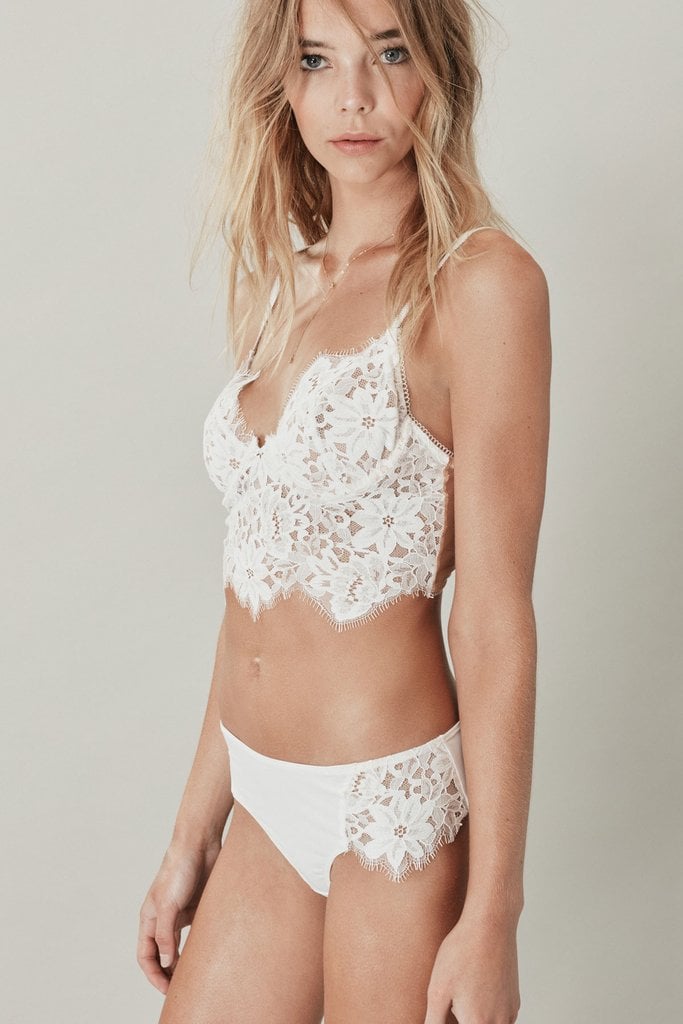 For a new twosome celebrating their first Feb. 14 together (and maybe even getting intimate for the first time), don sweet, romantic underpinnings like this lace bralette [8] ($117) and panty [9] ($81). Buy this set together or mix and match with a choice of another fun add-on with For Love and Lemons' She's A Knock-Out Gift Box [10] ($185).
Expectant Pairs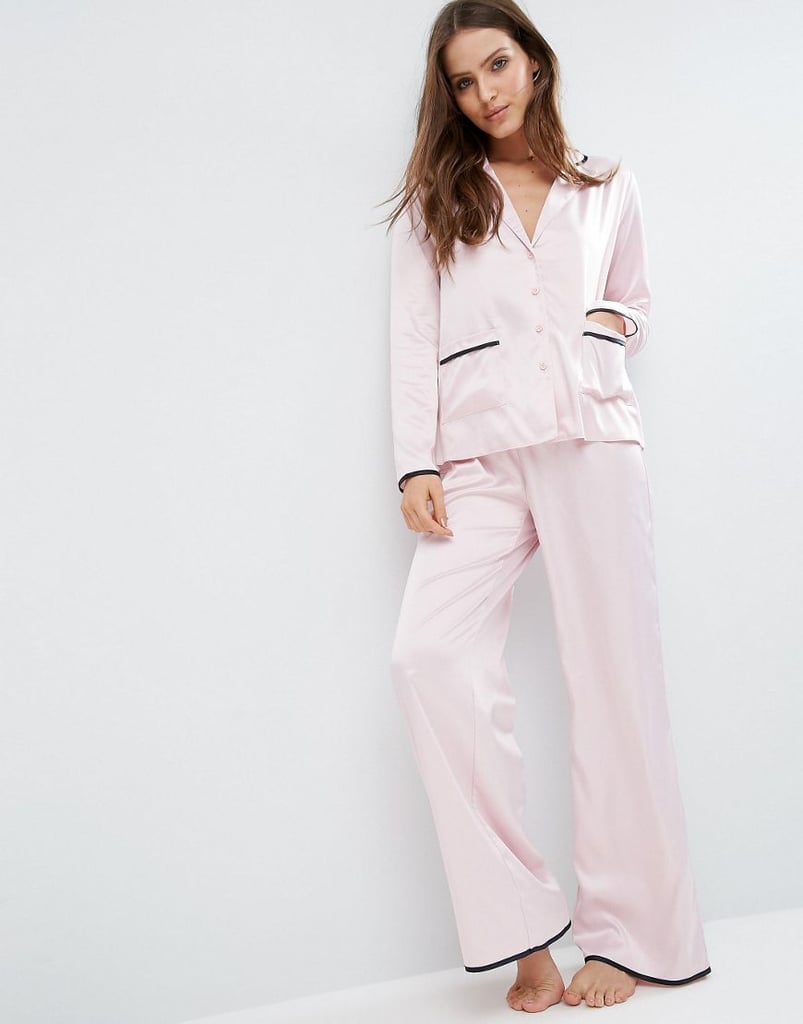 If you're feeling too pregnant for lacy little things, get in the V-Day spirit by slipping into some fun soft satin PJs [11] ($46) that are both comfy and cute.
One-Night Stand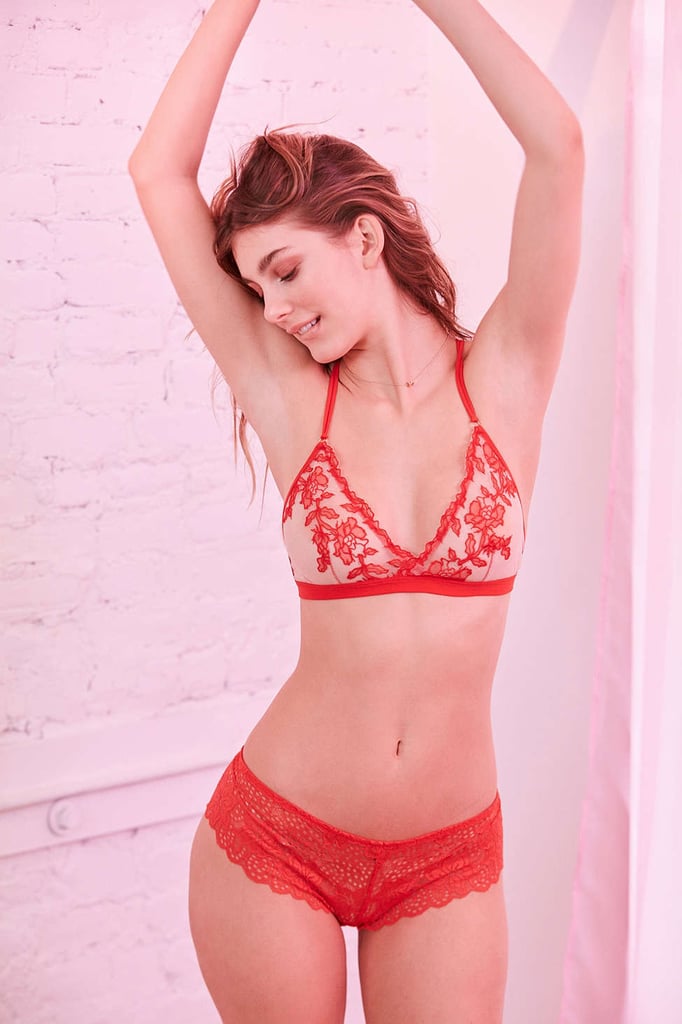 If you're out on the prowl, don a practical but still sexy floral mesh bra [12] ($34) that you can wear long after you've said farewell to your fling.
Live-In Lovers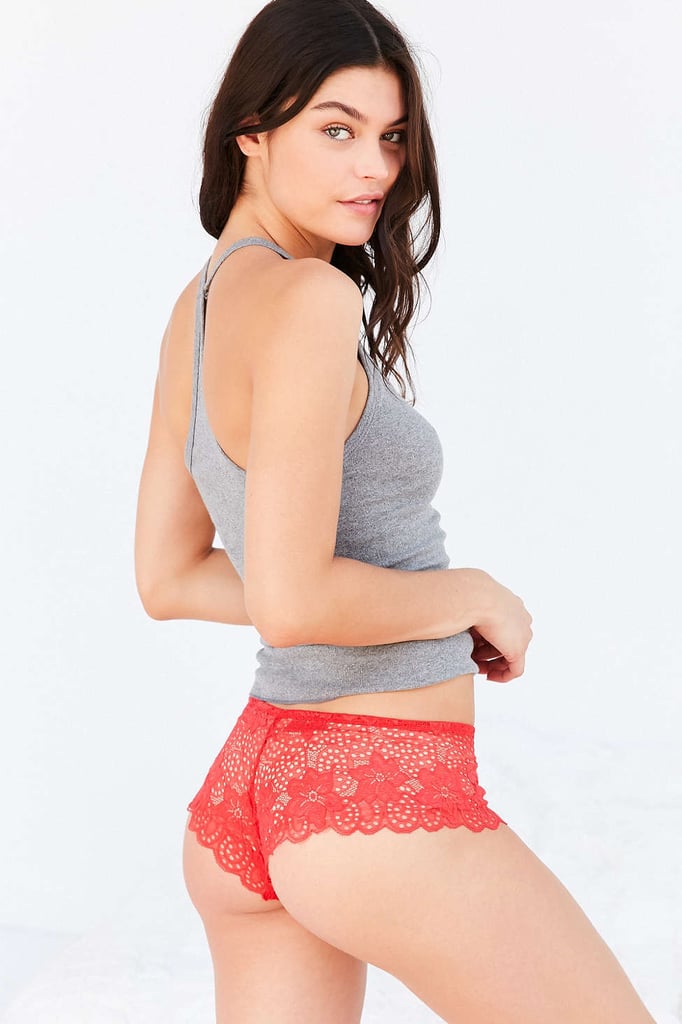 When you're roommates with your partner, you know each other inside and out. So even if your Valentine's Day is low-key, show the love with your bedroom attire by slipping into lace cheeky boyshorts [13] ($8).
Long-Distance Relationshipers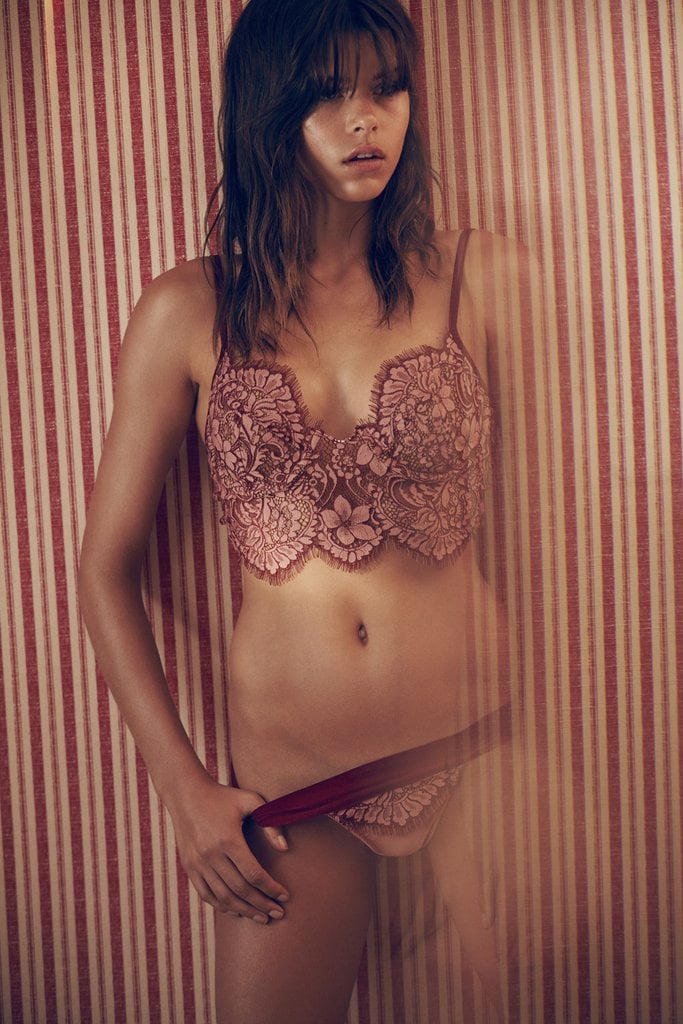 Whether you're able to spend Feb. 14 with your SO in person or via webcam, he'll love to unwrap a lacy For Love & Lemons bra [14] ($128) that leaves little to the imagination.
Friends With Benefits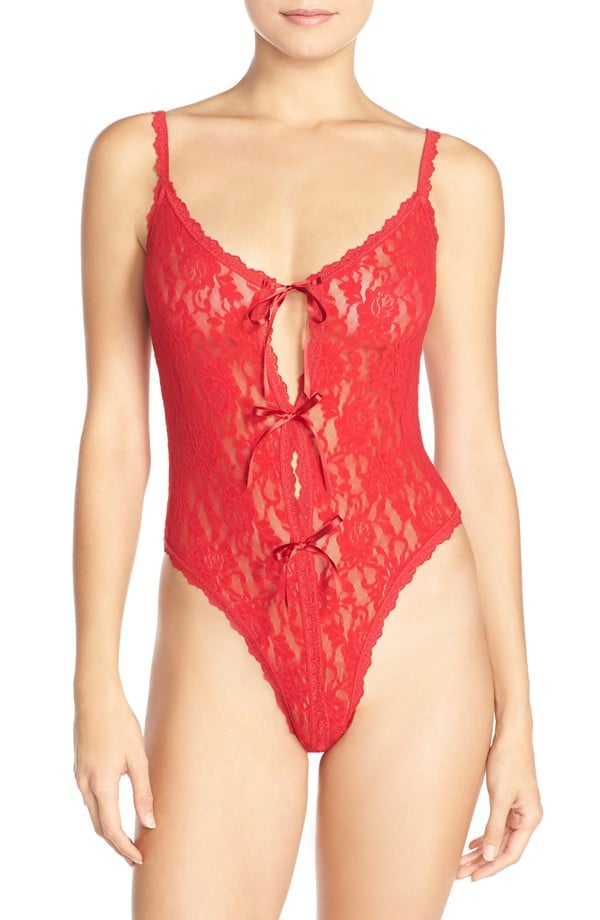 Valentine's Day with your FWB will be more hot and heavy than romantic, so dress the part by donning something like this barely there teddy [15] ($78) that ups the sex factor.
On Again, Off Again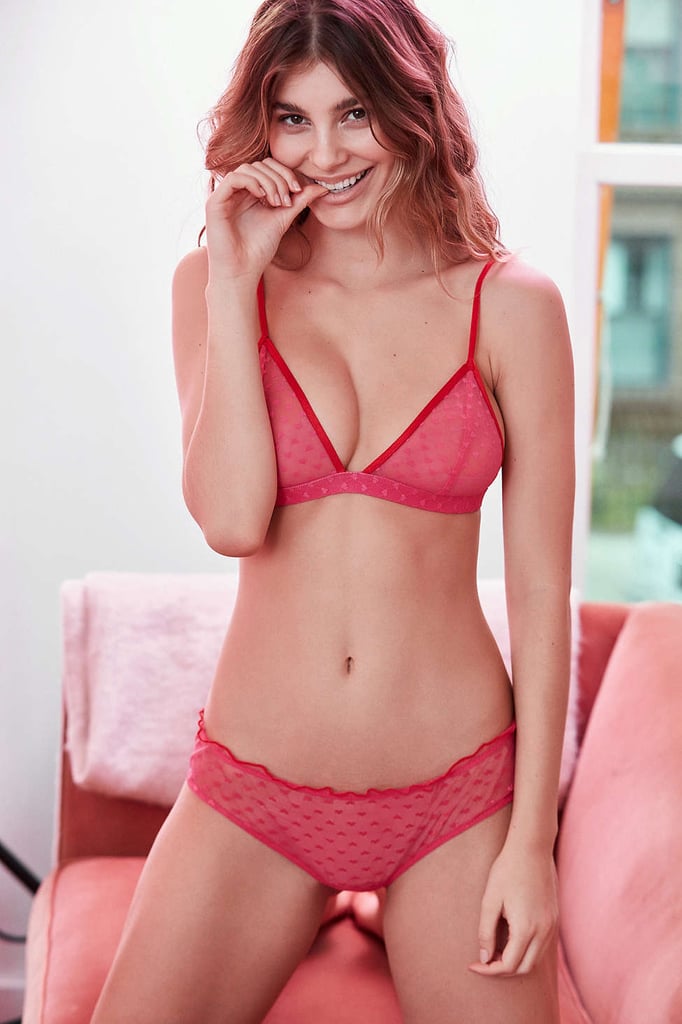 When your Valentine's Day plans are up in the air, go with a comfy, kissy sweet mesh bra [16] ($24) and heart sheer panty [17] ($8).
Longtime Marrieds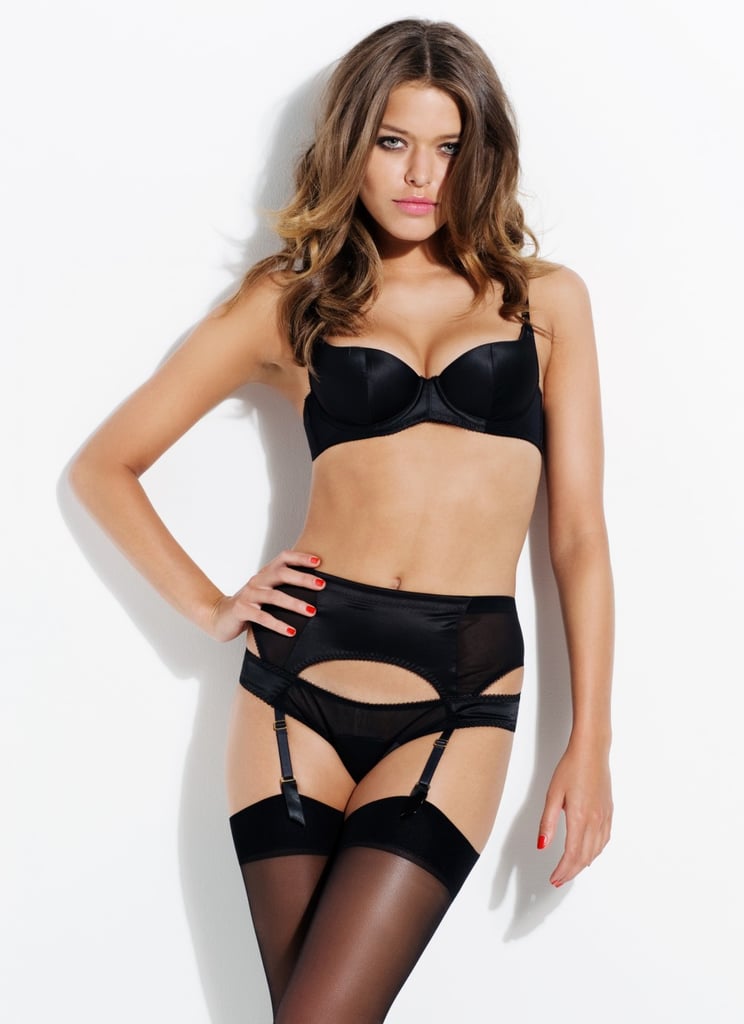 After many years of celebrating V-Day with your SO, spice things up with a satin black bra [18] ($74), garter [19] ($58), and thong [20] ($40).
Just Friends (For Real)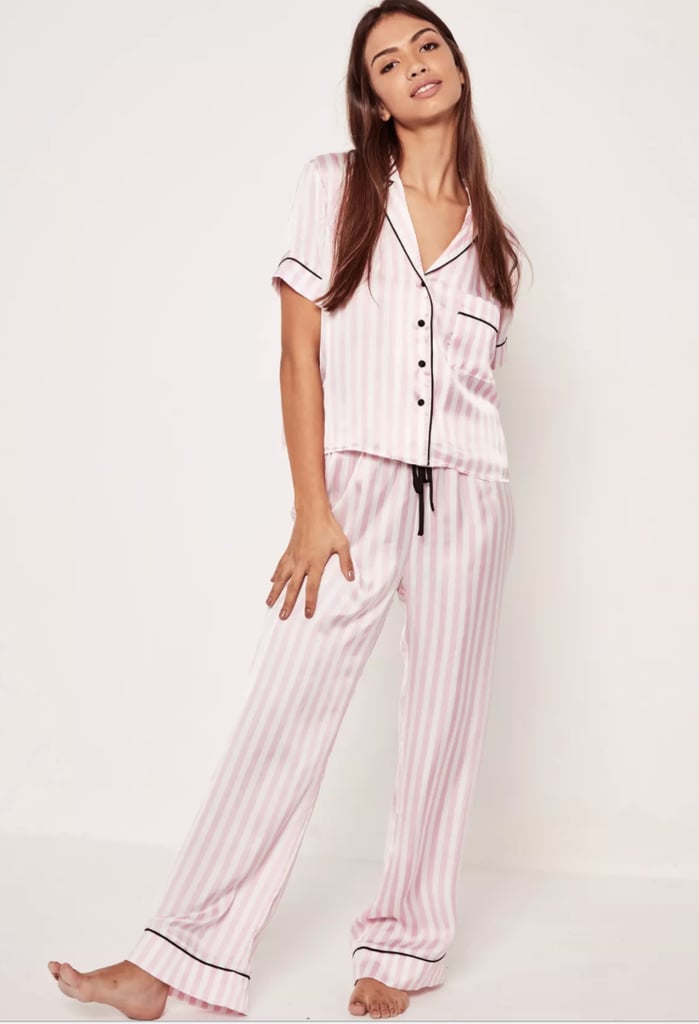 Cute striped pajamas [21] ($50) make the perfect loungewear for a Galentine's Day sleepover or a movie night with your platonic bestie.