Happy Valentine's Day [1] from POPSUGAR! Here in our office, it's definitely feeling festive, as our editors and staff have been sent bouquets of flowers, loaded up on sweets, and swapped valentines with their friends. To get you in the mood for the holiday, I thought it'd be fun to share snaps of all the V-Day eye candy dressing up our desks today. Click through to see the prettiness!
Michele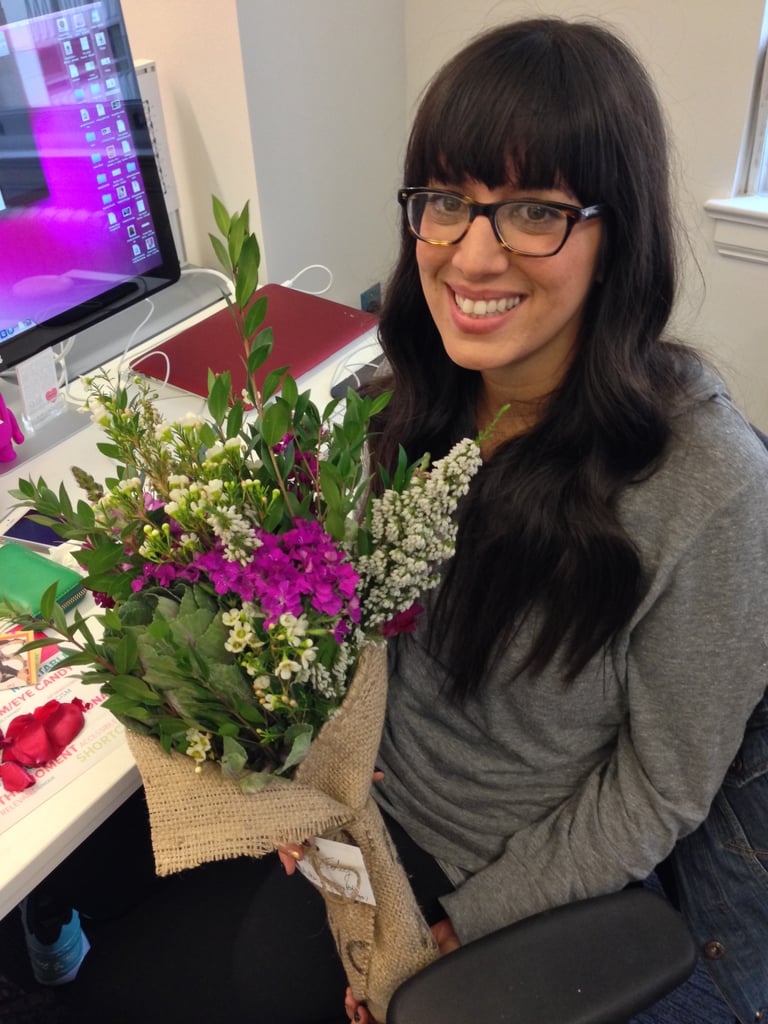 Michele's boyfriend Mark sent her this beautiful bouquet.
Mandi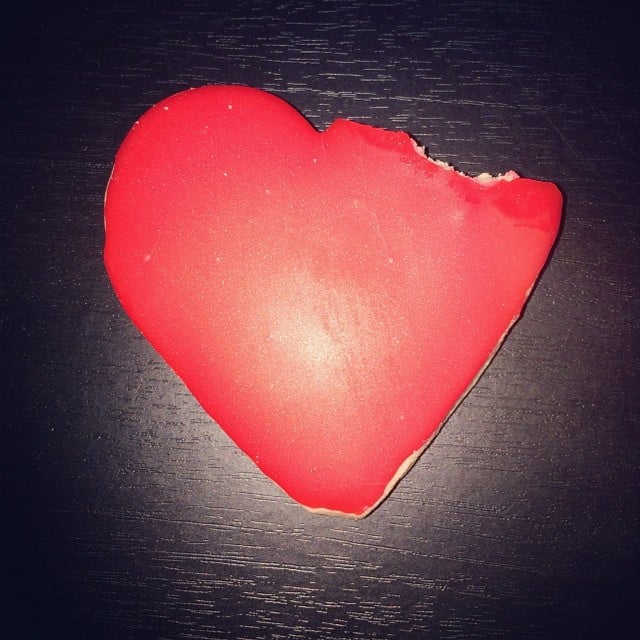 This heart-shaped cookie was too cute to stay in one piece.
Source: Instagram User Mandinvilla [2]
Euna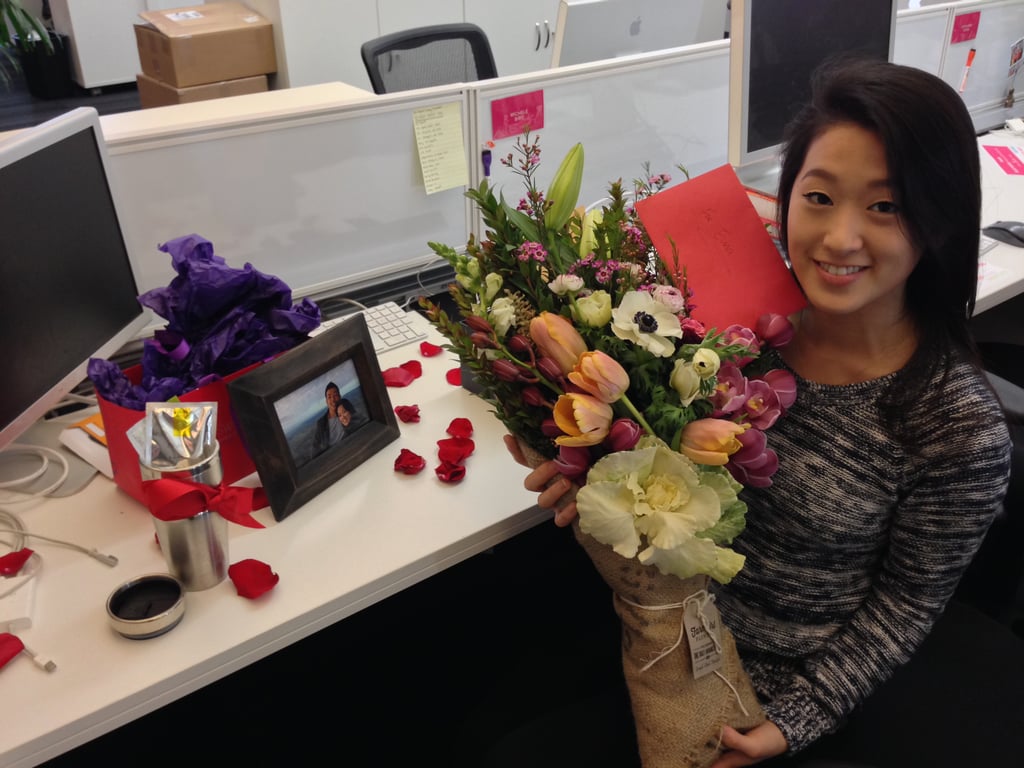 Euna received this whole setup including the flowers from her boyfriend, Robert!
Leah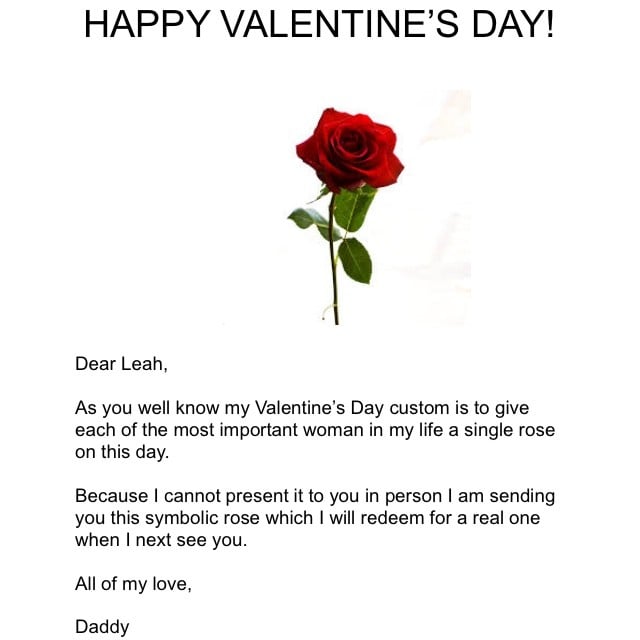 Leah's dad sent her an adorable virtual rose with a sweet note.
Source: Instagram User lrocketto [3]
Stephanie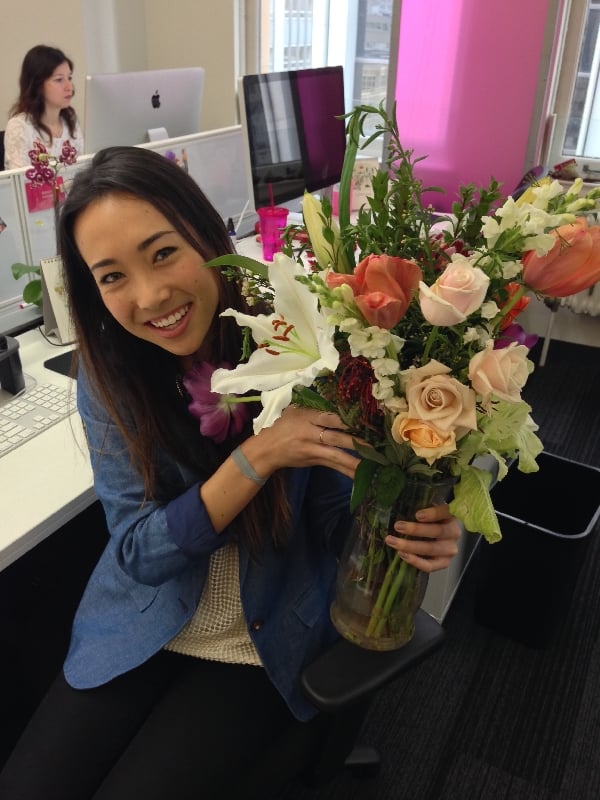 Steph had these gorgeous flowers sent to her from her boyfriend.
Lauren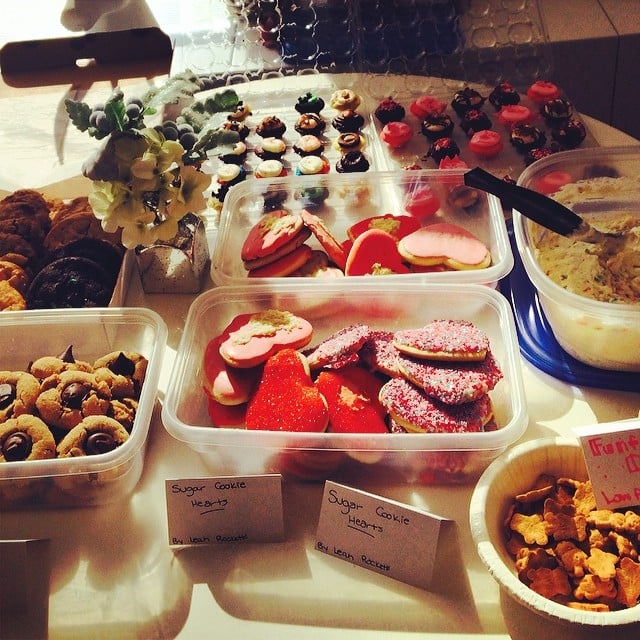 Don't worry: Lauren didn't eat all this goodness. She just snapped a photo of the sweet spread in NYC.
Source: Instagram User Laurenlevinson [4]
Emily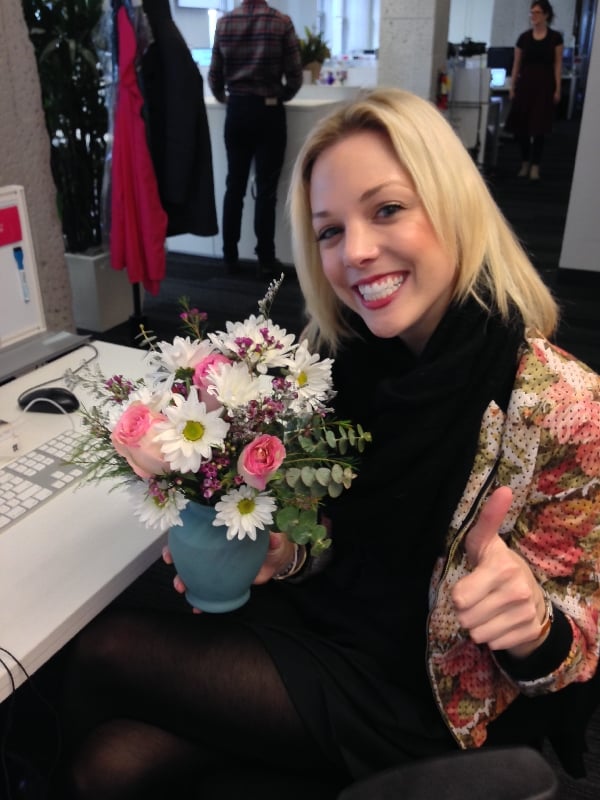 Emily's parents sent her this sweet little arrangement.
Kat
Kat's husband, Nick, sent her this bouquet . . . with kumquats!
Céline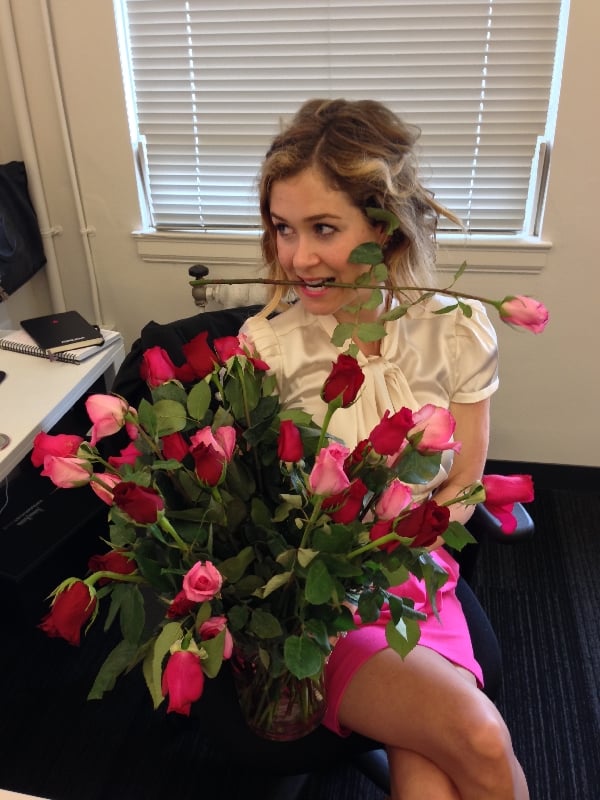 Céline's husband, Lee, sent her these pink and red roses as a surprise yesterday, because "flowers on Valentine's Day were too predictable."
Kelly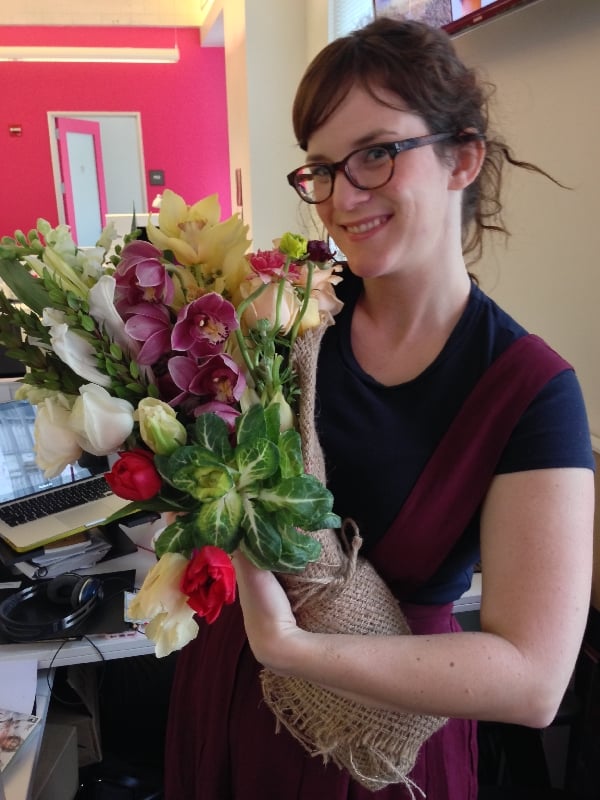 Kelly's boyfriend, Jai, sent her this lovely arrangement.
Jenna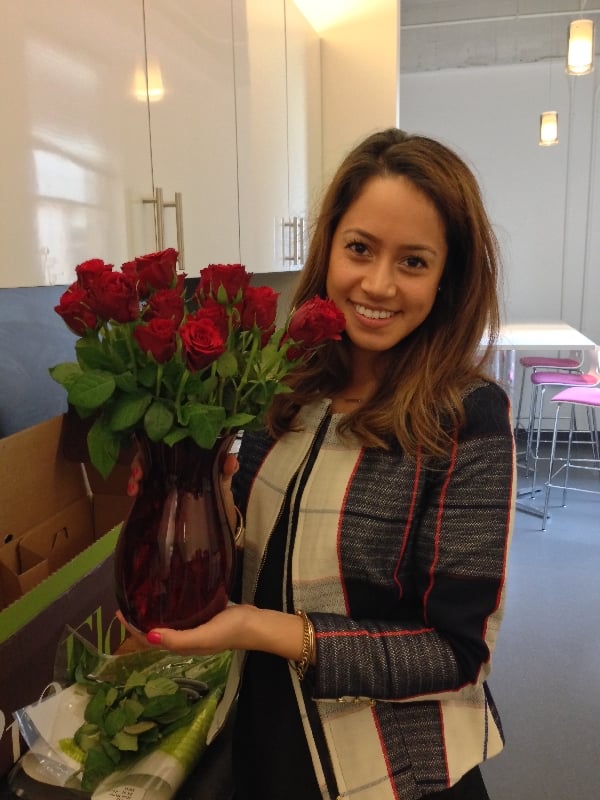 Jenna received these red roses from her husband, Daniel.
Stacy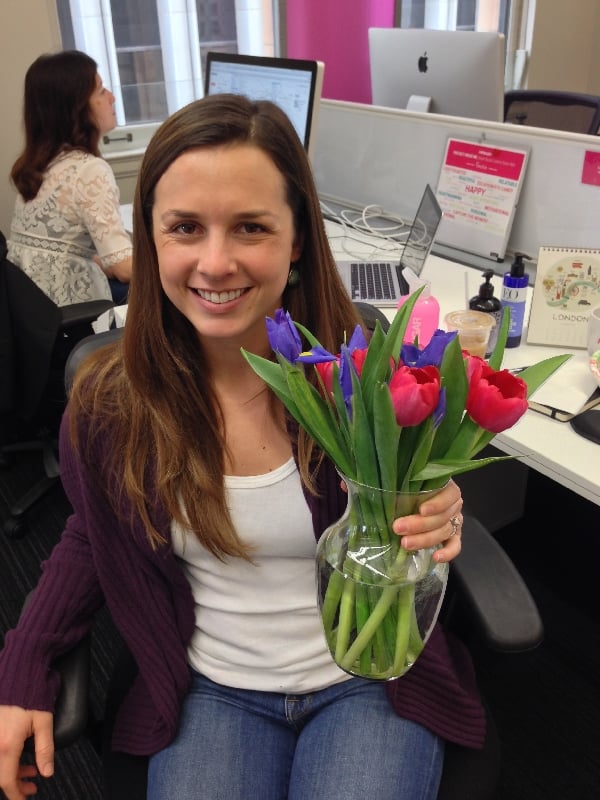 Stacy's in-laws sent her this sweet bunch of tulips.
POPSUGAR Moms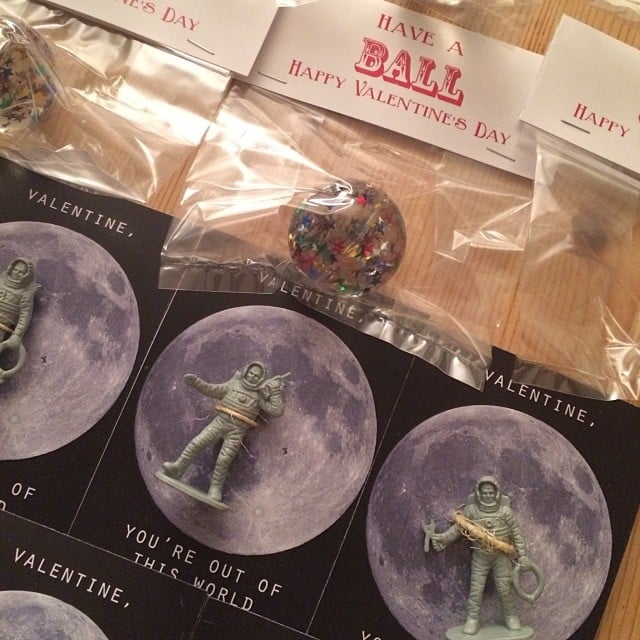 Leave it to the Moms team to come up with the cutest, candy-free valentines.
Source: Instagram User POPSUGAR Moms [5]
Frances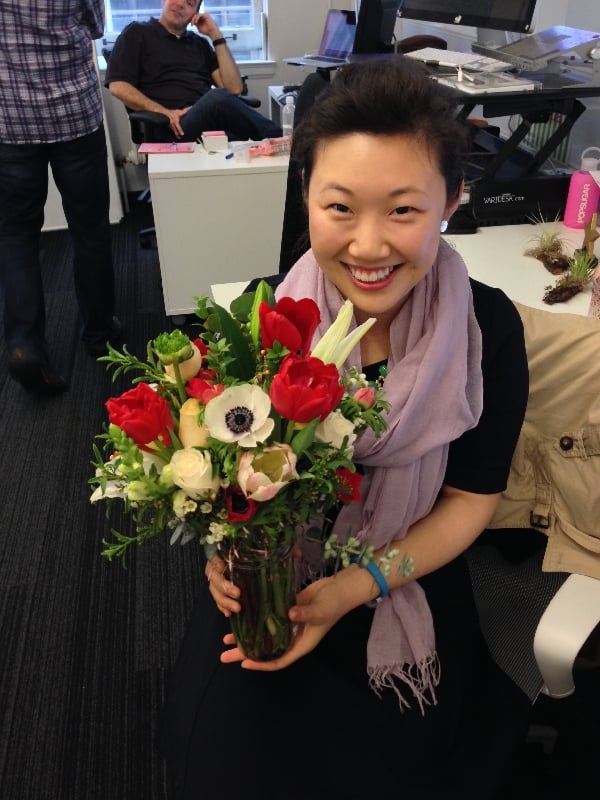 Frances said this is the first time in six years her fiancé, Matt, has sent her Valentine's flowers.
Ricki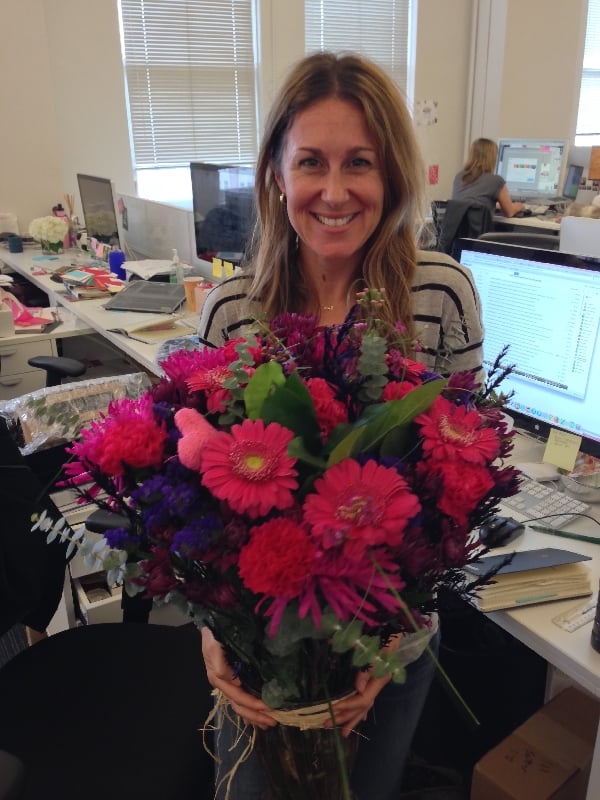 Ricki's boyfriend sent her this bright bunch of flowers.
Allison and Katie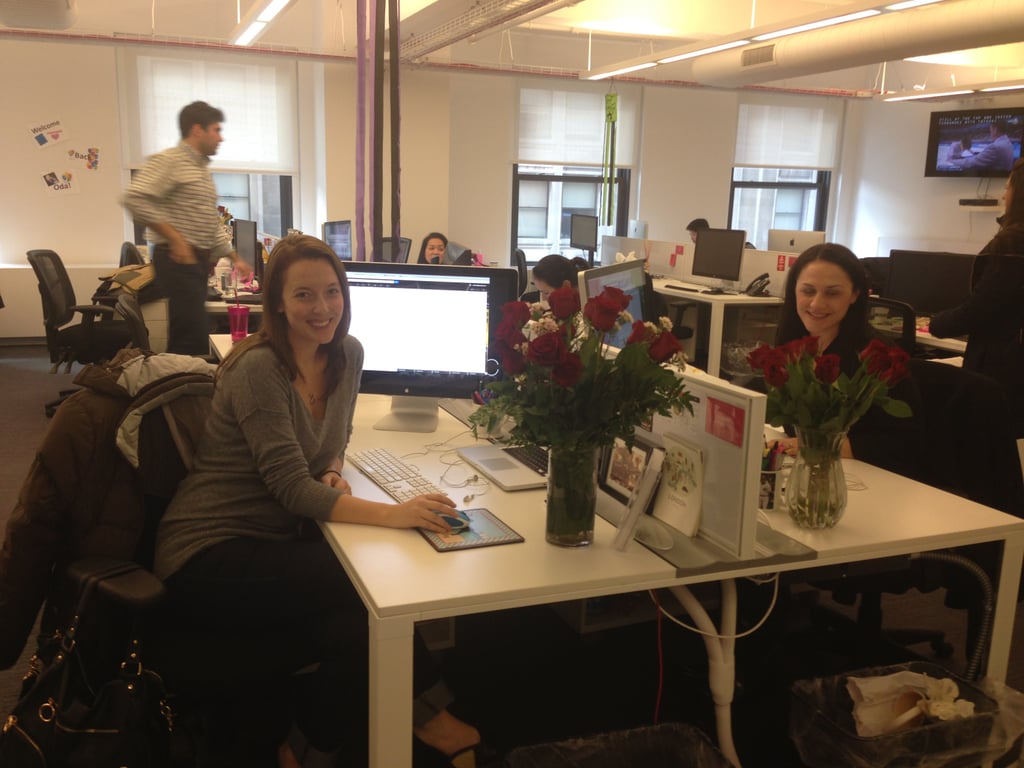 Deskmates Allison and Katie were both sent roses from their significant others.
Nancy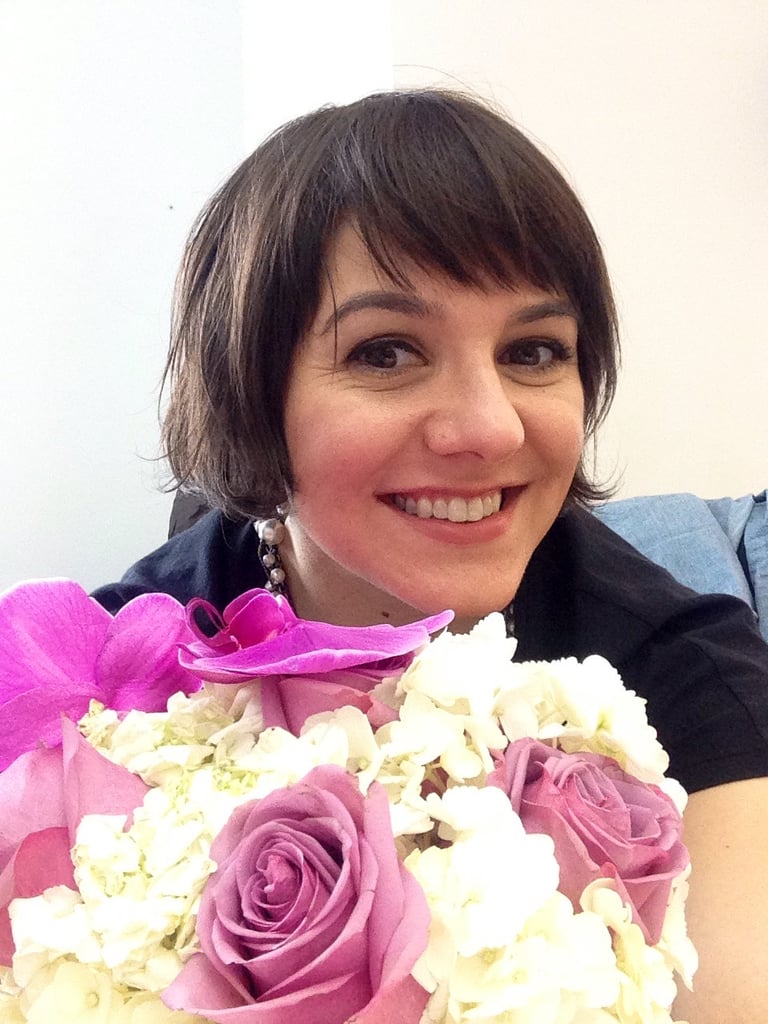 The POPSUGAR marketing department sent these flowers to Nancy as a thank-you gift.
Kate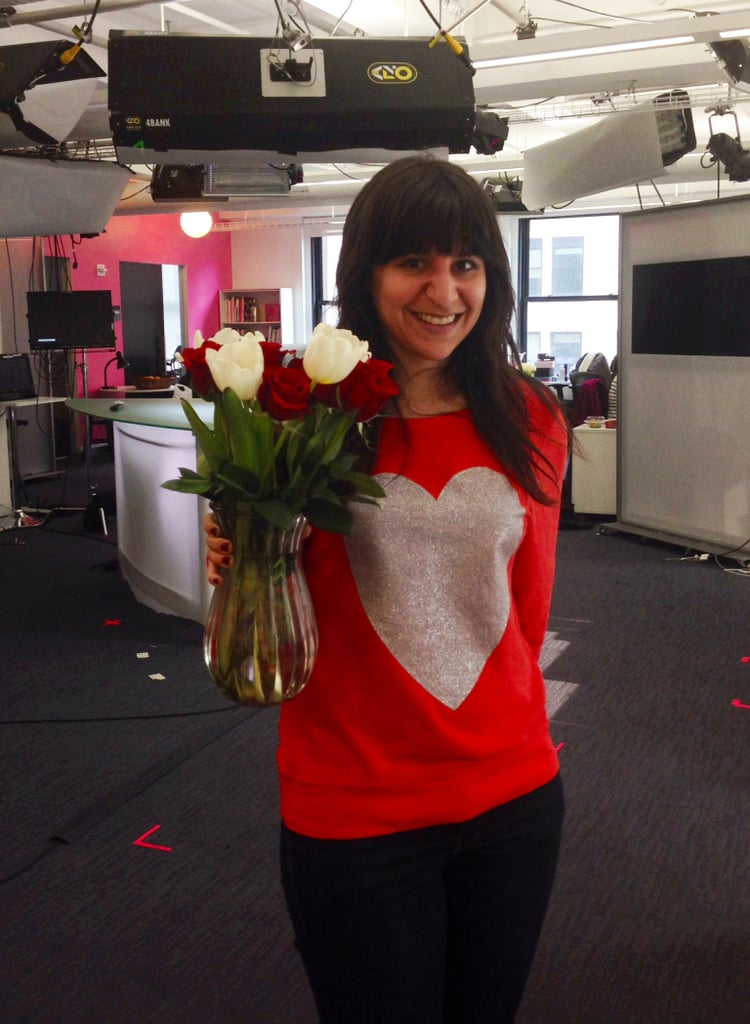 Kate received these beautiful roses from her husband, Matt, who was very upset that they arrived yesterday.
Katarina
Katarina received these beauties from her boyfriend, Joe.
Ali
Ali's boyfriend, Josh, sent her flowers and chocolate, "because he knows that no day is complete for me without sweets!"
Lisa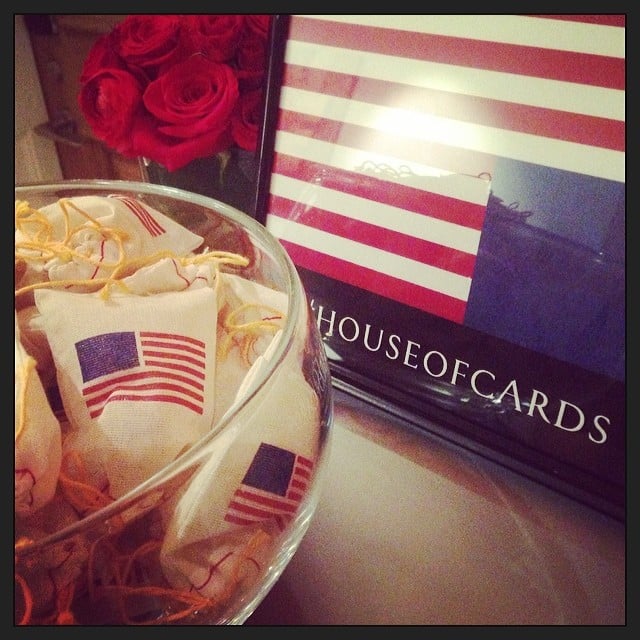 Lisa spent Valentine's Day with Frank Underwood and House of Cards-themed conversation hearts.
Source: Instagram User lhorten [6]
Ryan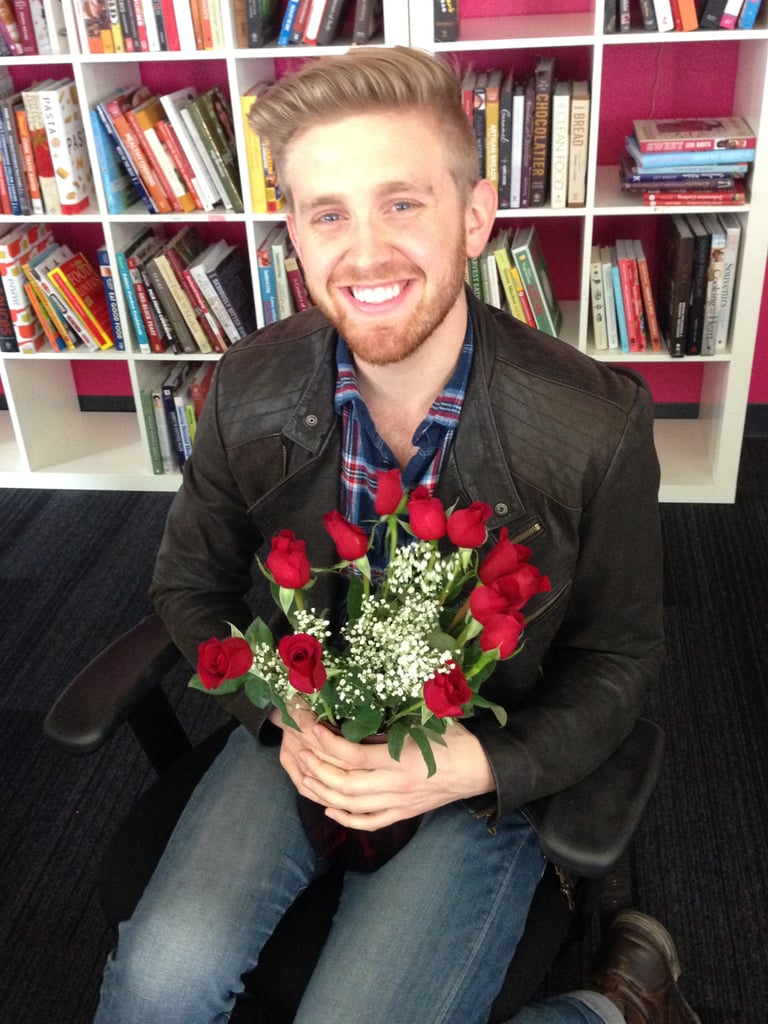 Ryan's Prince Charming, aka his boyfriend Zach, sent him these pretty roses.
Hannah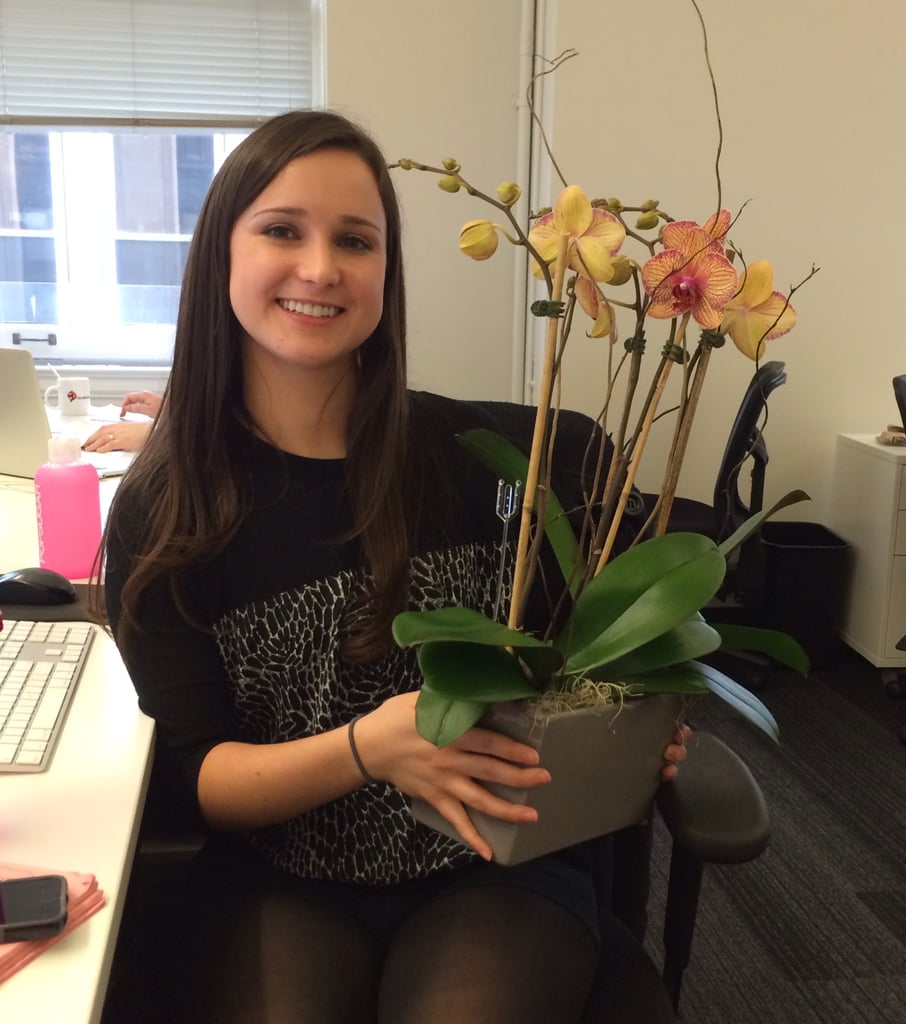 Hannah's boyfriend gave her these orchids.
Eileen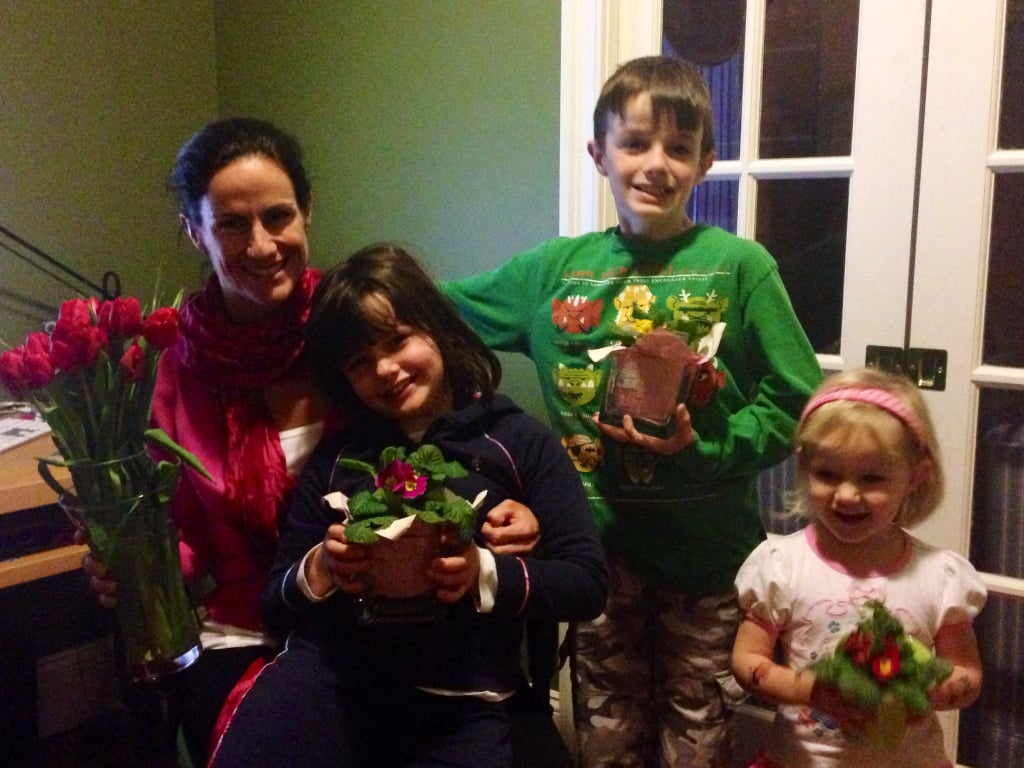 Eileen posed with her family and Valentine's Day flowers.