Vicarious Embarrassment
Why We Feel Embarrassed For Other People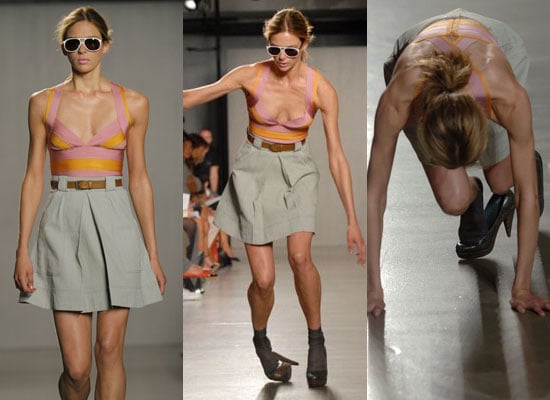 When I witness someone trip in public, I think I feel more embarrassed than the person who actually stumbled (even if they're beautiful fashion models)! Researchers have now given this experience an appropriate name: vicarious embarrassment.
Two tandem studies out of the UK and Germany found that vicarious embarrassment is linked to empathy and activity in the part of the brain associated with pain. The research showed that it didn't matter if the subjects engaging in awkward or flawed behavior were aware of it; they could still illicit vicarious embarrassment in others. According to the press release about the newly published findings, "Observing a protagonist who is aware about his or her inappropriate condition (eg tripping, as 'America's Next Top Model') or unaware (eg wearing a t-shirt with an imprint that comments on one's sexual capabilities) resulted in comparable activations in core regions of the pain matrix."
Next time you feel lame because you just have to change the channel when a fictional sitcom character or unsympathetic reality-TV star does something cringeworthy, take solace in the fact that you are a more empathetic person.