Are There No Victims in Unhappy Marriages?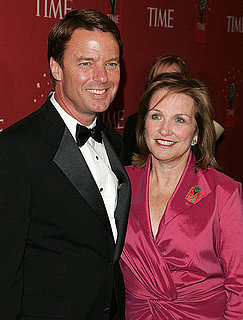 Elizabeth Edwards, wife of perennial presidential candidate John Edwards, has endured a PR crisis since publishing her book, Resilience, last year. Gone is the saintly image of the woman who does nothing but give and gets nothing but the death of a child, cancer, and a philandering husband in return. In its place are accusations that's she's a crazy fame seeker with the grossest disparity between her public and private image.
Now a new book about the 2008 presidential election is slamming her, calling her "an abusive, intrusive, paranoid, condescending crazywoman," who regularly puts down her husband, calling him a "hick" and his parents "rednecks" in public. While this may not leave her innocent, does it make her any less a victim when her husband cheated on her? "In unhappy marriages," wrote Judith Warner in Sunday's New York Times, "there are rarely pure victims — even if one spouse's behavior is grossly more offensive than the other's."
That's like saying that a nagging woman is asking to be cheated on, which hardly seems fair since you never know what came first — the paranoia or the cheating. We can hardly say if they are happy or not, but, like all couples, they both have the choice of leaving or to staying. Maybe they deserve each other?