Victoria Beckham Defends David Beckham's High-Pitched Voice
Is a High-Pitched Voice a Turnoff?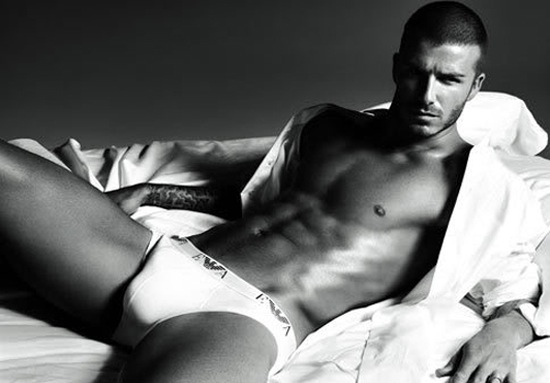 The first time I heard David Beckham's high-pitched voice it definitely caught me off guard. With so much talent and good looks, it's almost like the universe made sure he wasn't completely perfect. But his wife, Victoria, doesn't even notice it, since she's too busy checking him out. Defending his voice, the former Spice Girl described a steamy scene to Marie Claire:
"He was sitting at the end of the bed, and he had no clothes on whatsoever. I was getting out of the shower, and I just stood there looking at him. He was all tan. Has all those tattoos, which I love. Hadn't done his hair. He just naturally looks good all the time. He never looks like s**t in the morning. Never. So he's sitting there sending his e-mails, all ripped. Not an ounce of fat on him. And I thought, you done good, girl. I sure wasn't thinking of his high-pitched voice."
While a high-pitched voice might be a turnoff to some women, I have to agree with Victoria that David's other assets make up for it. Do you agree, or does a girlie voice ruin the magic?