Video About Being Alone
Video Shares How to Be Alone With Poetry and Art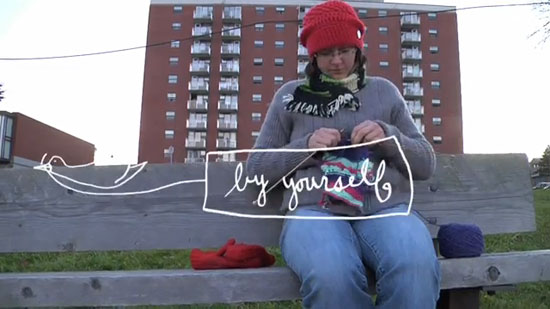 If you're an "active participant" in the currently occurring National Singles Week, then you may be well-versed in single-gal behaviors like partying with friends, going on good (and bad) dates, and maybe even online dating. But how often do you really take some time to yourself, to sit alone with your thoughts?
This beautifully and creatively made video explores just that. Strung together with a sweet harmonica-laced tune and adorable hand-drawn animation, it's chock-full of wise advice about doing activities alone and why it's valuable. Every time I watch it I see or hear something new. I was especially struck by this quote:
"Society is afraid of alone though. Like lonely hearts are wasting away in basements. Like people must have problems if after a while nobody is dating them. But lonely is a freedom that breathes easy and weightless. And lonely is healing if you make it."
See it for yourself, below!
Here are some more of our tips for quality alone time: