This weekend people around the world are celebrating Passover [1] and Easter [2] with traditions from church services to matzo to egg hunts. According to these vintage ads, the way to a woman's heart on Easter is a combination of flower-topped hats, chocolates, pastel frocks, and Coke-fueled celebrations. So see what the Easter bunny brought women and girls back in the day with a collection of vintage Easter ads!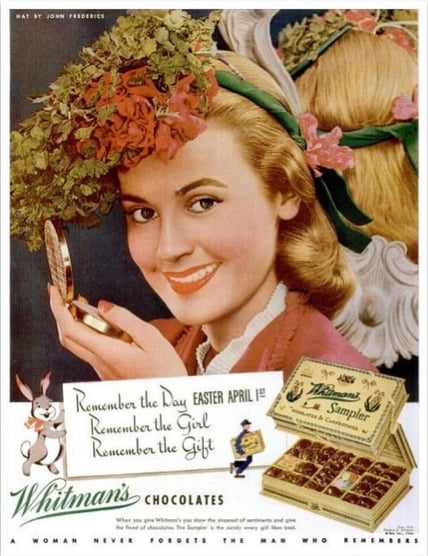 Don't forget the chocolates!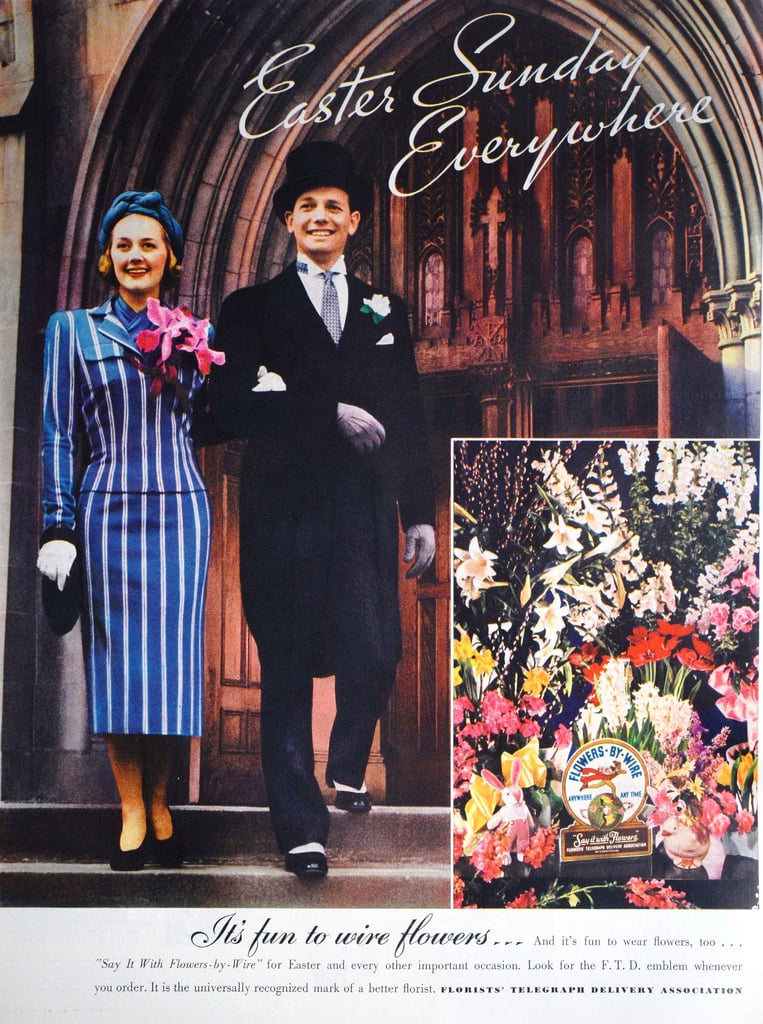 From these ads you'd think Easter is just another way for florists and chocolate companies to make a buck after Valentine's Day!
Cool off in your Easter hat with a Coke!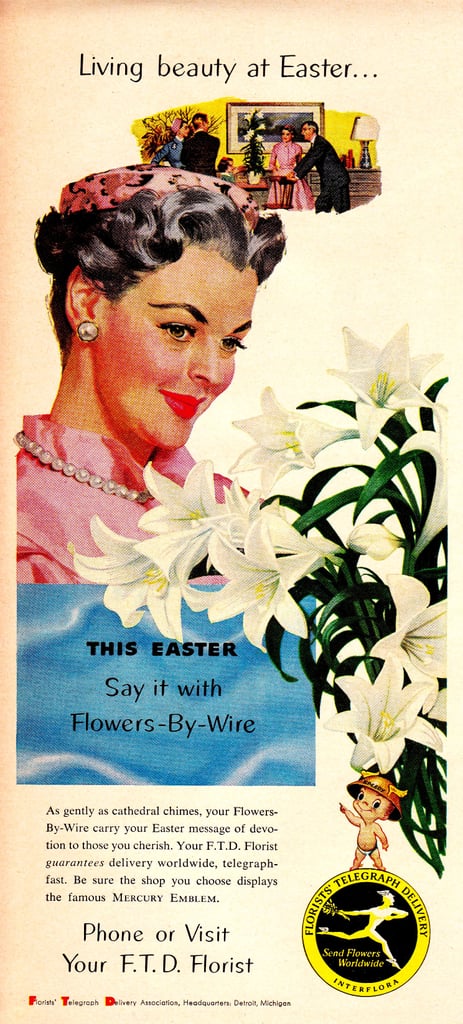 The living beauty is the flowers, not you, sweetheart!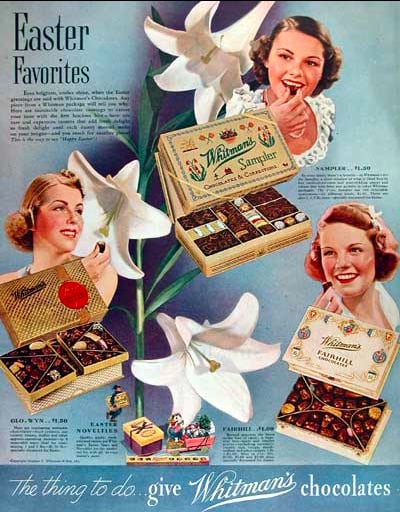 Chocolate! Chocolate! Chocolate! Ack!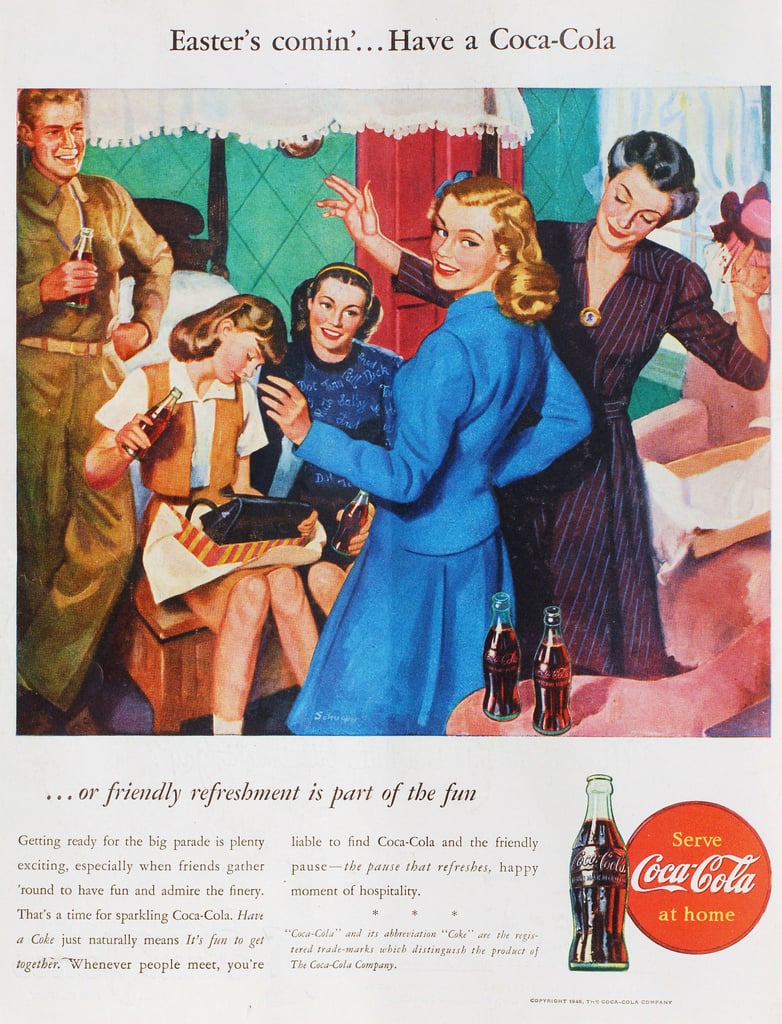 Party it up this Easter Sunday with a nonalcoholic beverage.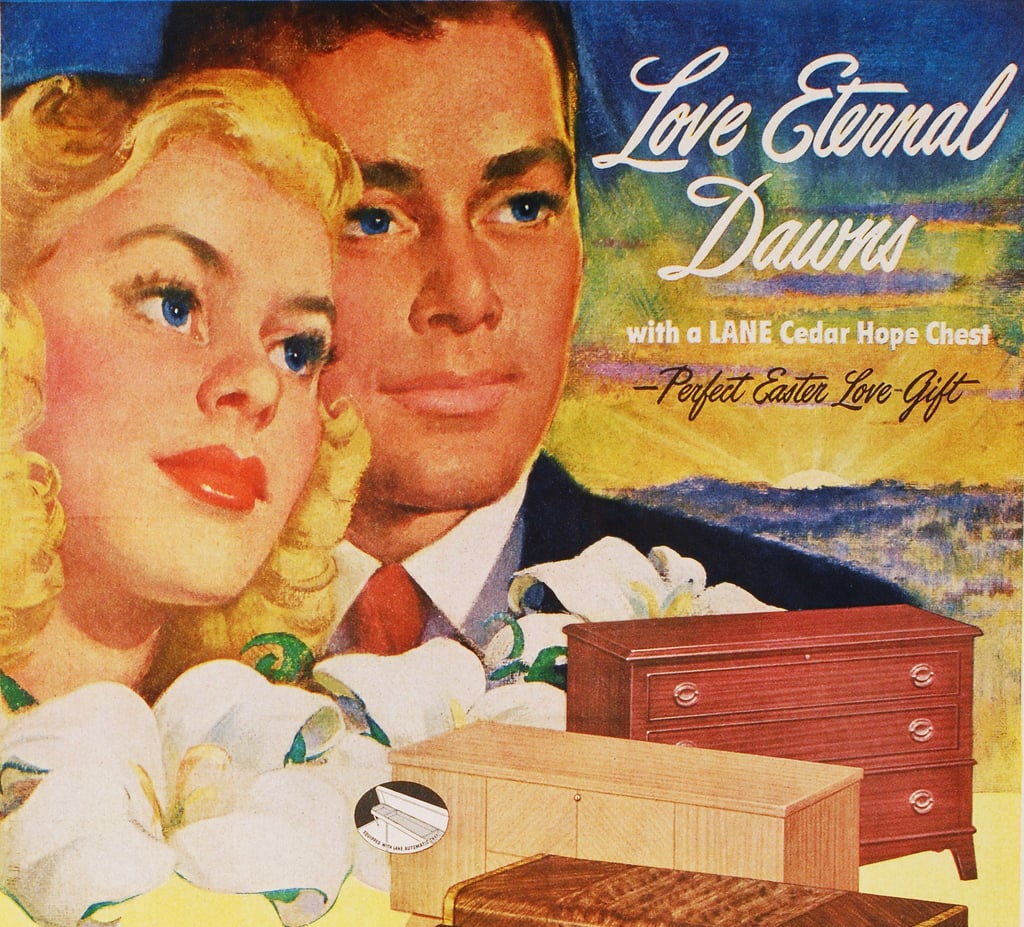 A hope chest — how did you know what I wanted, Easter bunny?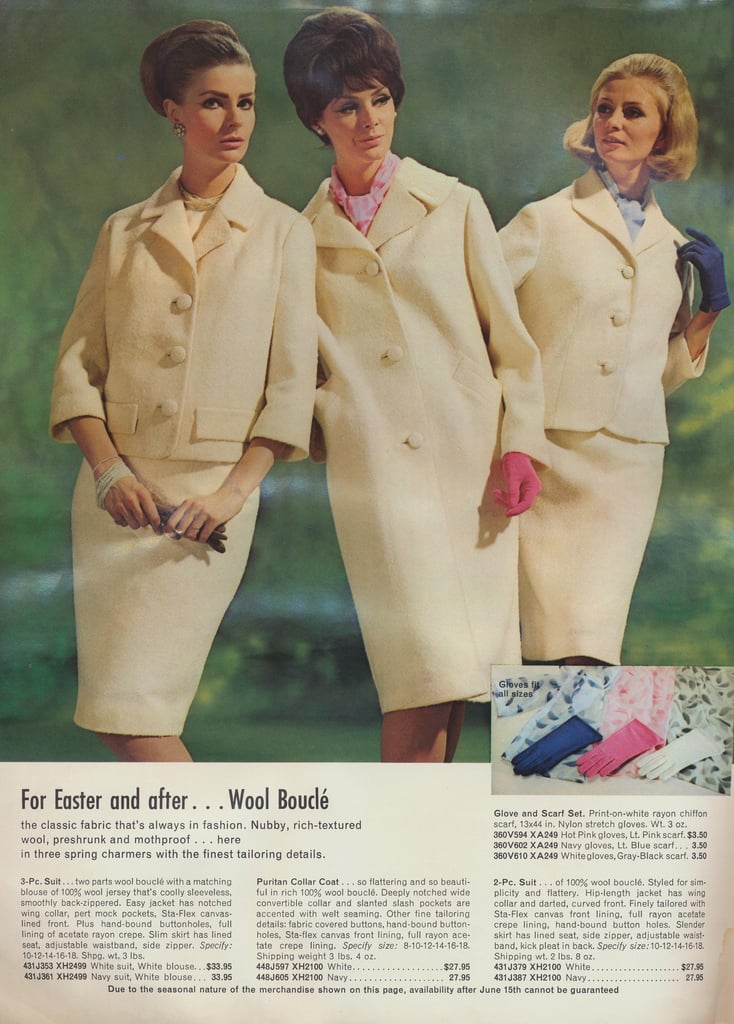 Get gossipy this weekend in wool bouclé.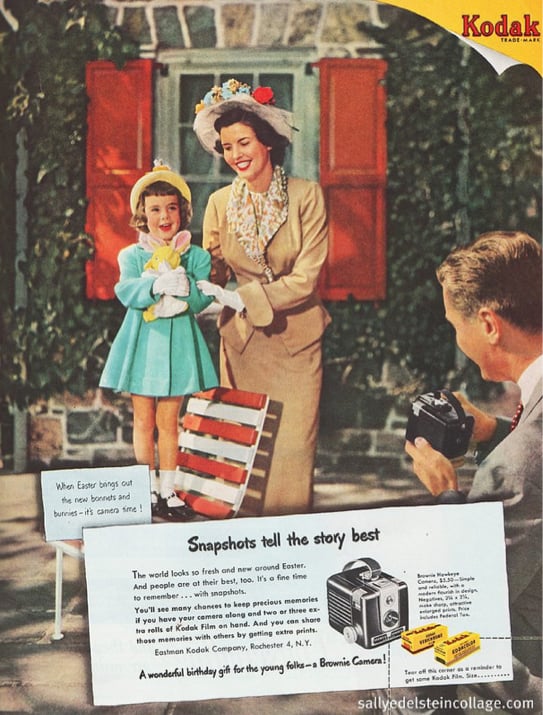 Get your bunny and bonnet ready; it's all about the photo ops.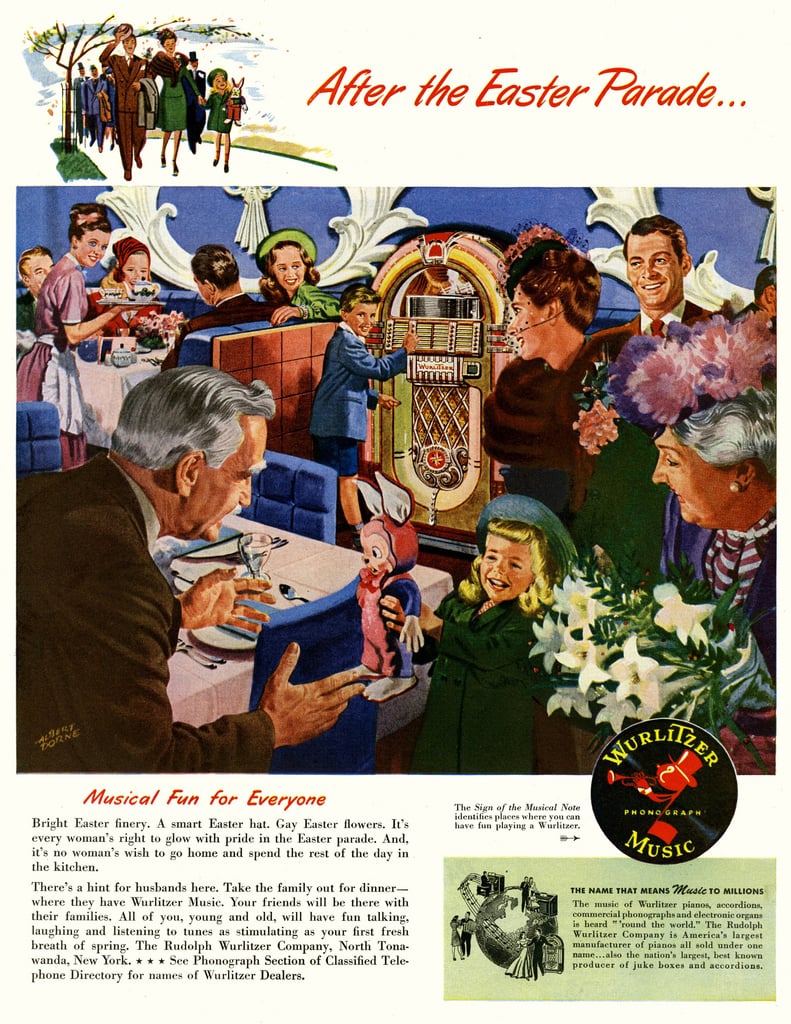 Who knew Easter was such a party day?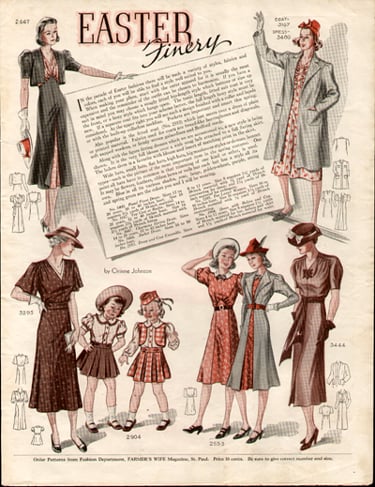 Look your best this Sunday.
These sexy Easter fashions look a little risqué for church!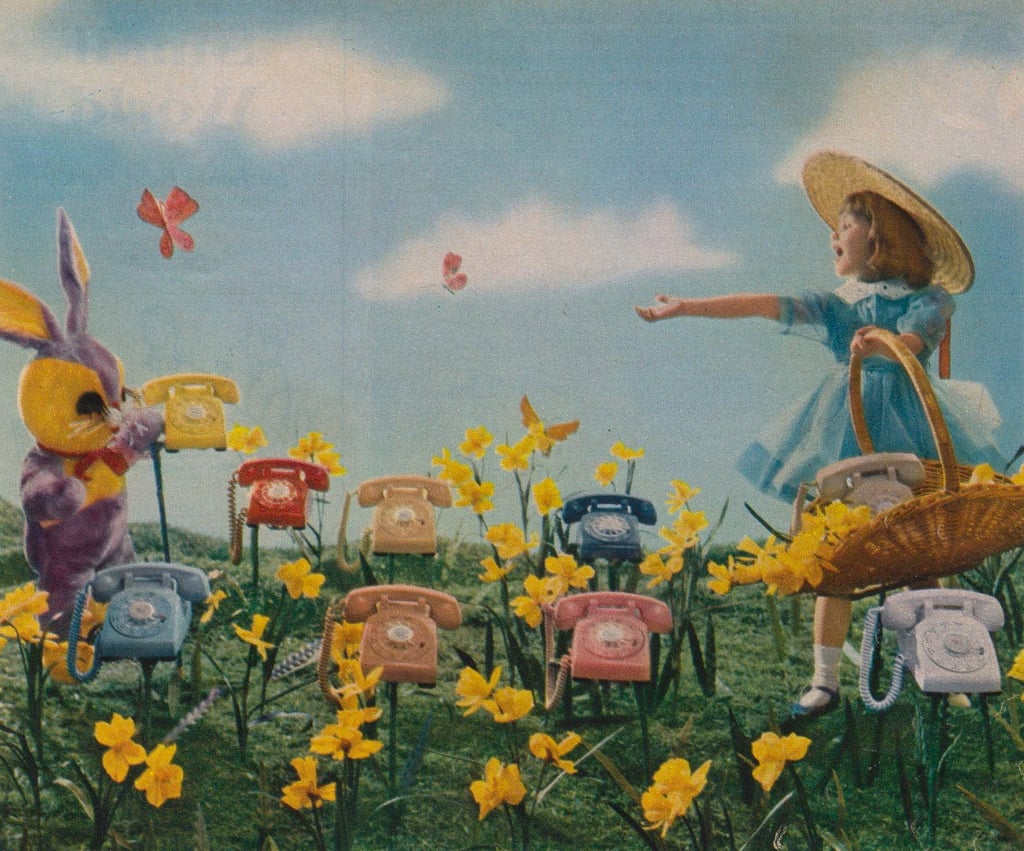 Look, mommy! It's a nightmarish Easter bunny!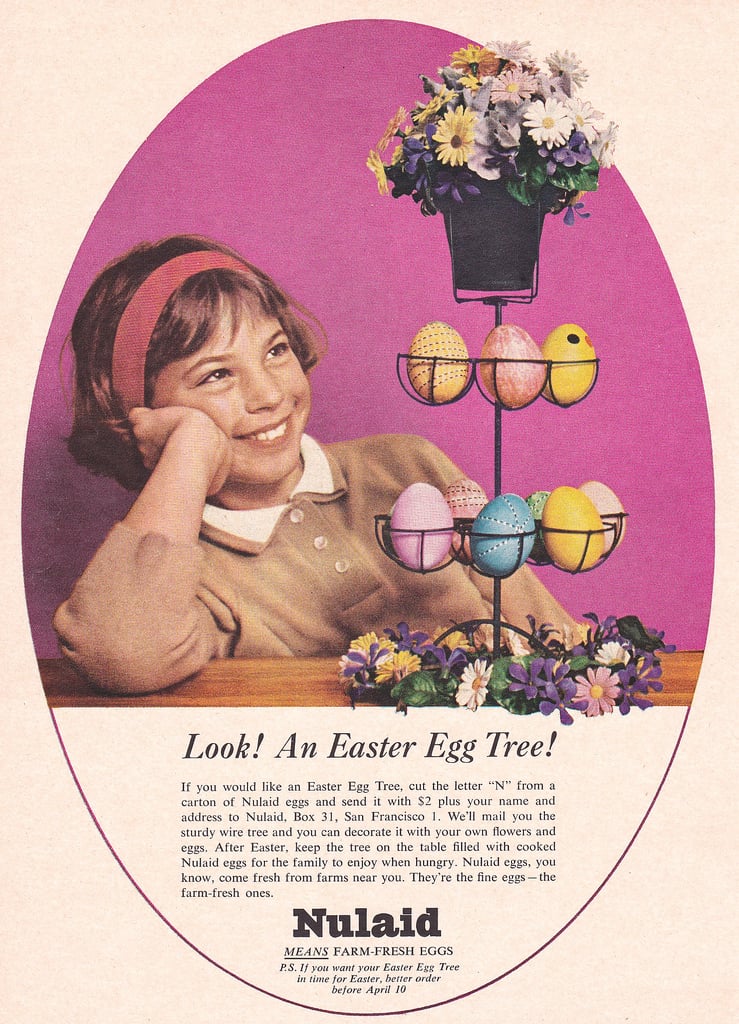 Nothing's as tasty as dyed eggs that've been hidden in the grass all day!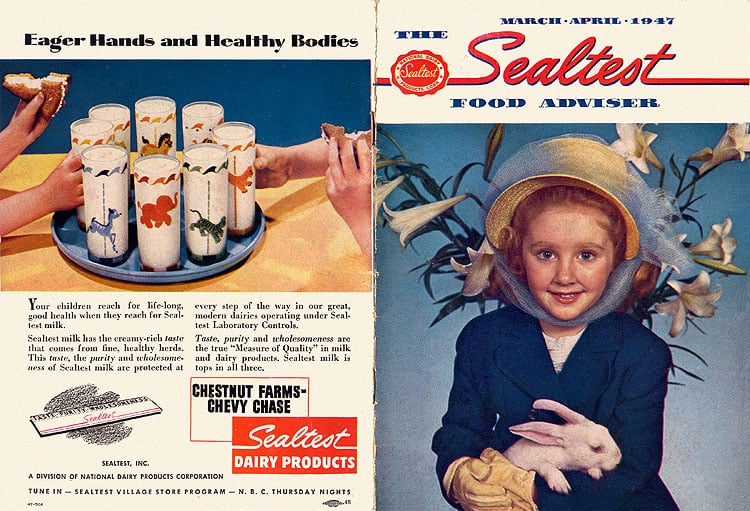 Hold on to your bonnet — it's Easter.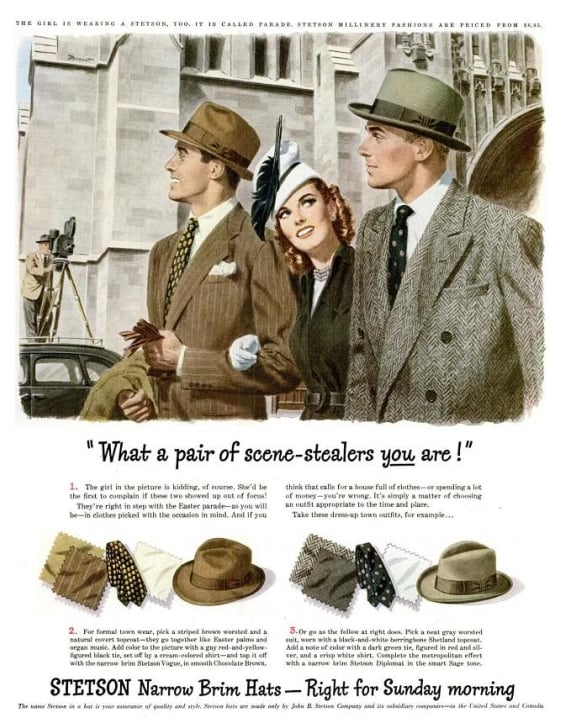 Two dapper Easter dates are better than one!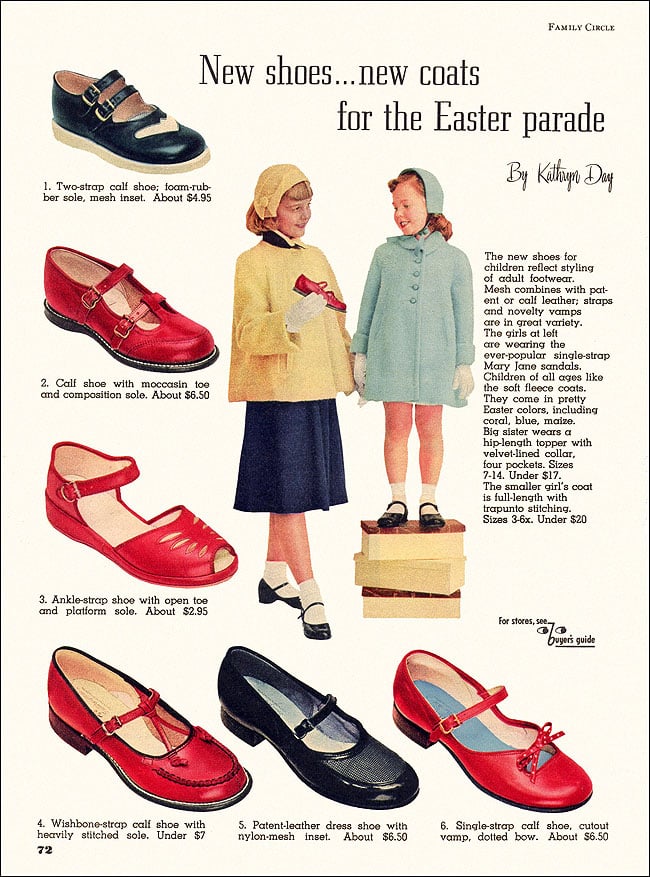 Hit up the parade in style.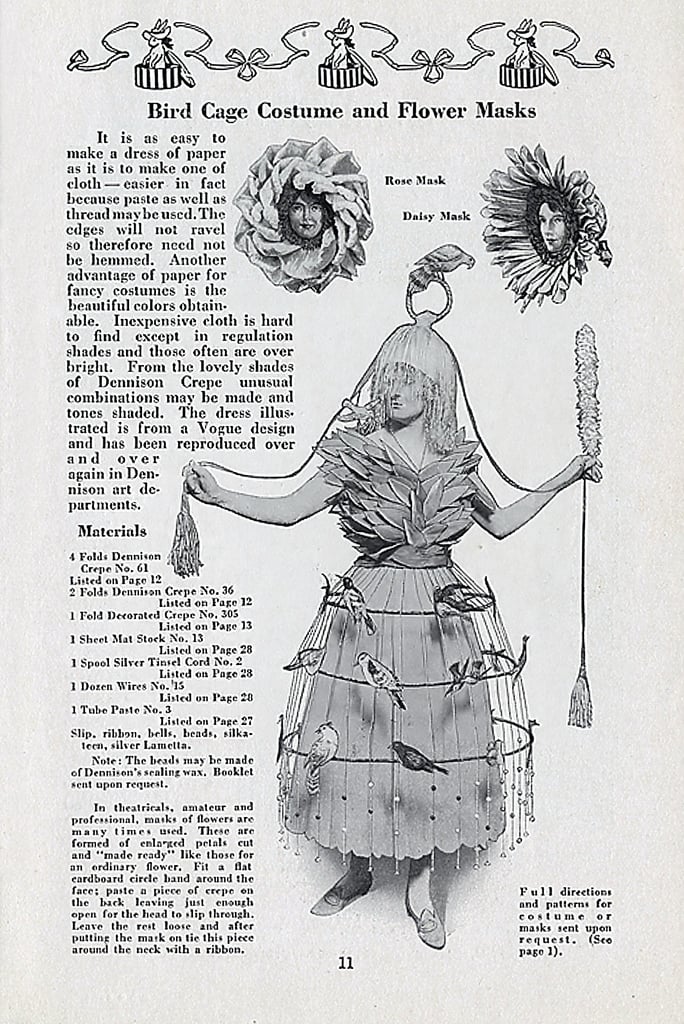 How to dress like a birdcage this Easter . . . don't ask.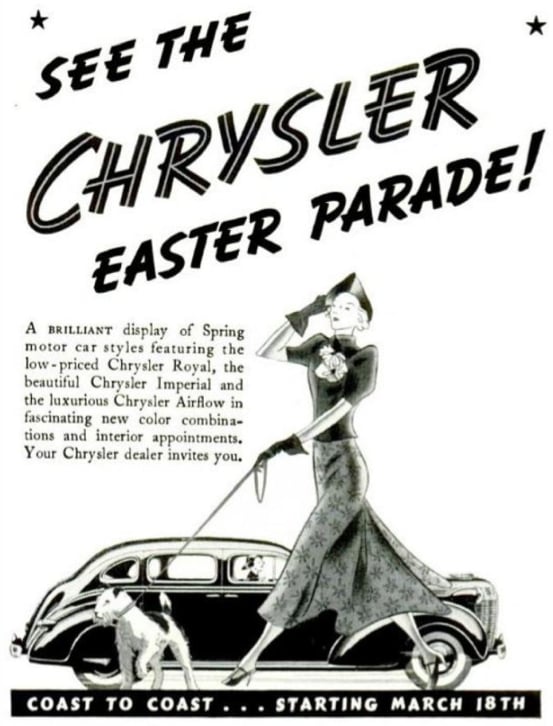 Nothing as glam as the Chrysler Easter parade.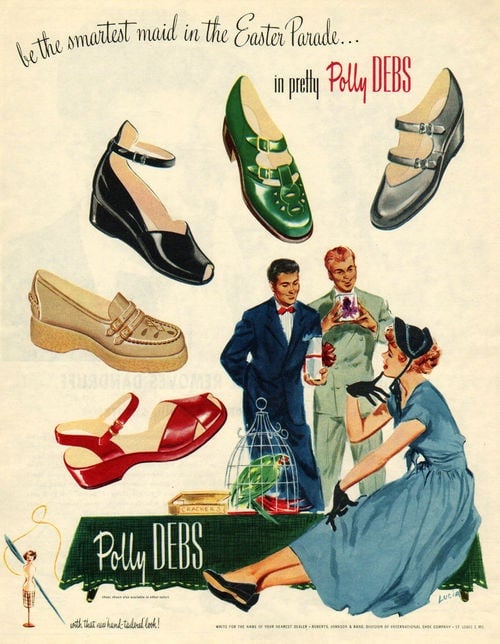 So many shoes to choose from! Which pair says "grandma" best?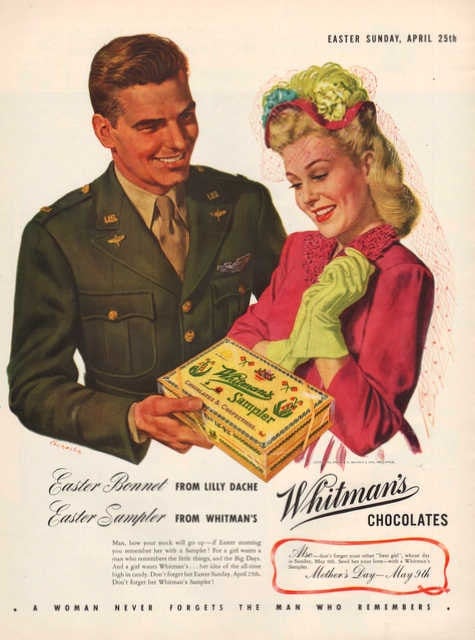 Chocolates? You shouldn't have.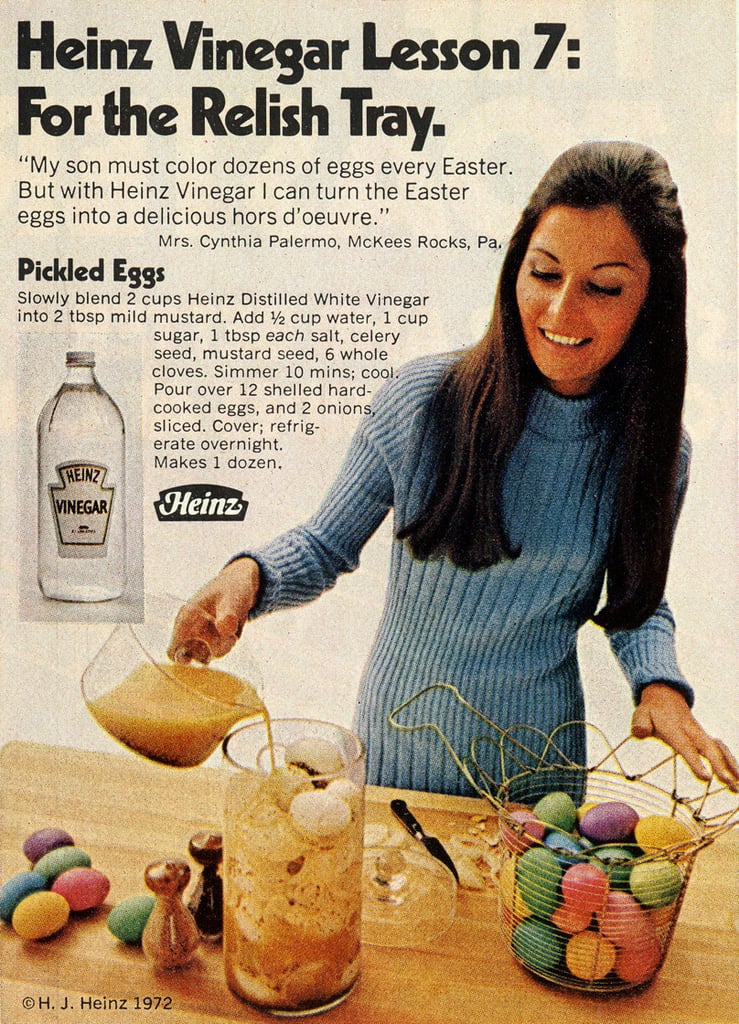 This dish sounds . . . interesting.