Vote in Round Three of Our Teen Heartthrob Bracket!
OMG! The sweet 16 is upon us! Round two has ended, and the cream of the teen heartthrob crop has risen to the top. Now that round three has started, we need your help to narrow down the field to the elite eight. And if having a chance to help pick the best teen heartthrob of all time isn't reason enough to vote, you're entered to win a new iPad each time you complete a round.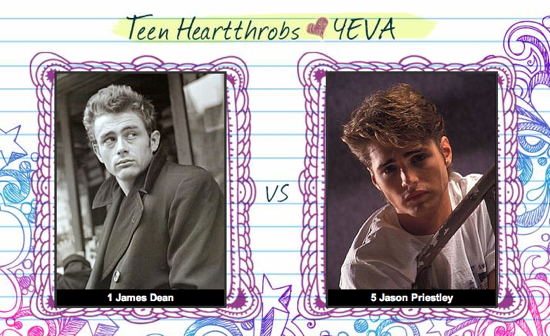 Here's a quick look at some of round two's closest results.
So what are you waiting for? Start making your dreamy picks in round three!