Warren Hern Only Doctor in US Who Admits to Performing Late-Term Abortions
Only One Doctor in US Admits to Performing Late-Term Abortions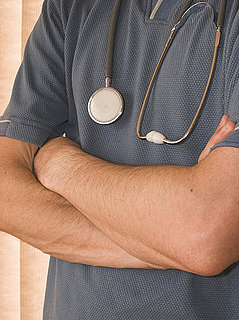 Women may be comfortable enough to announce abortions with the #ihadanabortion hashtag on Twitter, but doctors who perform them don't exactly advertise their services. Imagine that ad on the subway!
Nobody has it harder, though, than doctors willing to do abortions in second and third trimesters. It cost Dr. George Tiller his life, and now his colleague and friend, Warren Hern, is the last physician to openly perform late-term abortions. While he advertises himself as a specialist in "abortions late in pregnancy due to fetal disorders," he doesn't believe it's his job to pass judgment on any woman who comes to him.
He never even intended to be a clinician. Graduating from med school in the early '70s, he wanted to work in administration, but he quickly took up the cause. "I was asked to help start a nonprofit, free-standing abortion clinic in Boulder in 1973, and I responded to this request even though I was not planning to practice clinical medicine," he said. "I decided doing abortions was the most important thing I could do in medicine. I was responding to an important need, for women who need help."
But is he really the only doctor doing it? "I take care of my patients who come to me for help," he said. "I can not tell you what other people are doing."
In other words, no. Anyone know euphemisms/codes/reconnaissance tactics to find out if a doctor or clinic does provide them?