Wedding Dress Etiquette Advice
Would You Let Your Groom See the Dress Before the Wedding?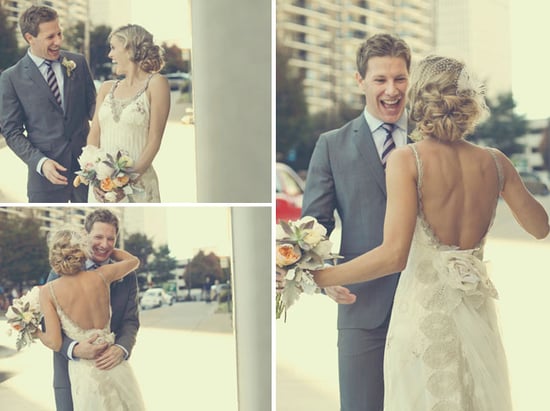 In prep for my own big day I've been powering through episodes of my favorite guilty pleasure show Say Yes to the Dress, and I've found it surprising how many brides bring their grooms along for the wedding dress shopping. I'm keeping my lips sealed on all the dress details from my future husband, and most of my married and soon-to-be-married friends have done the same. Even Kate Middleton is keeping mum on her bridal gown, with an aide saying she wants to surprise Prince William. There's something special about the "first look," either before the ceremony or walking down the aisle, when the groom sees you in a bridal gown for the first time. I'd think you'd lose some of that "moment" if he's seen you either try on dresses or in the actual dress. But I'm wondering, would you (or did you) show your groom the dress before the big day?
Photo by Our Labor of Love via Green Wedding Shoes