This Week's Dressed To Ill Winner!
This Week's Dressed To Ill Winner! This week, we salute you, LisaK! Let me guess: did you sneak out of the house wearing that one-piece jumpsuit? Because some parental supervision would have gone a long way. I must admit that the little bit of leg you're showing off is super sexy--because of those cutely cuffed pant legs, of course. MMmmeeow. Those bangin' bangs, the neck-enhancing shoulder pads…And to complete the outfit, the handsome boy sporting his jaunty hat in front of a rainbow. Dressed To Ill or not, this is a quite a look. Congratulations!
View the photos below for more of LisaK's winning looks: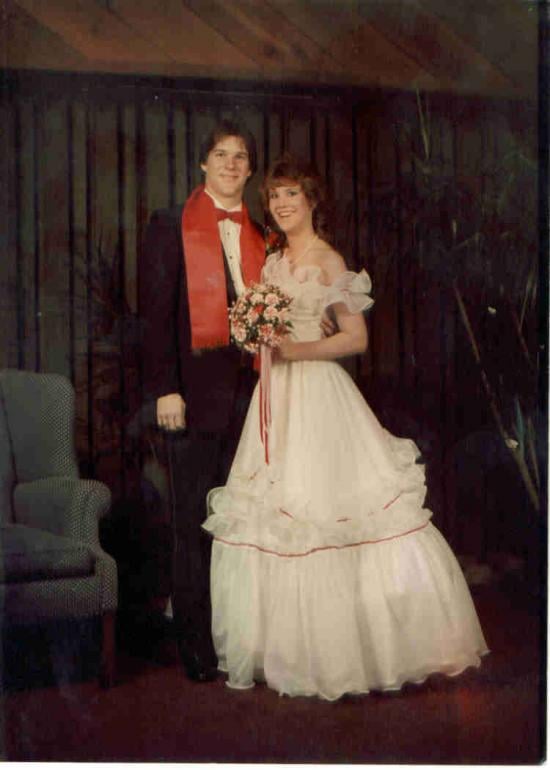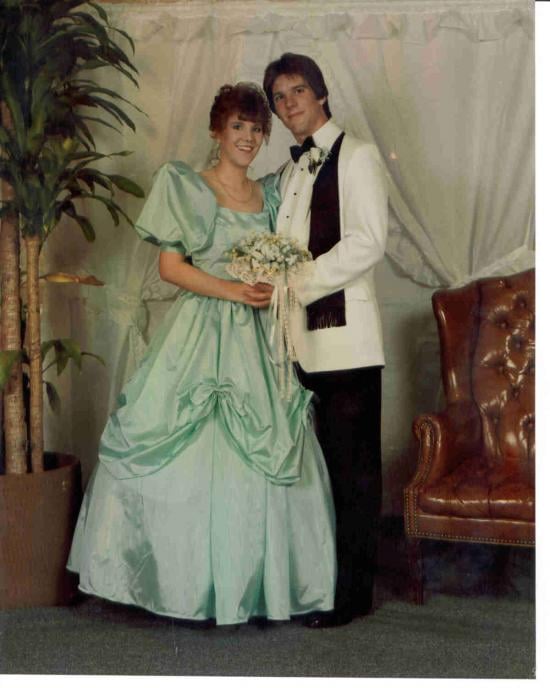 To be a part of Dressed to Ill ,
just join the group, scroll down on your left until you see "Contribute." Under that, click on "Blog entry" and you can submit pics and text by filling in the blanks.
We've all had outfits that are now out of style, as well as hairdos that have become hair DON'Ts. Or maybe you've seen someone on the street that made you say "No she didn't!" Snap a pic and post it in Dressed to Ill. Whatever it is, we want to see it!
Every week, we'll pick an especially funny picture and feature it on Thursday as our funniest Dressed to Ill picture!
Get to it!