What Is Bang With Friends?
Is Bang With Friends Changing How People View Sex?
We're happy to present this story from one of our favorite sites, Fox News Magazine. Today, Ashley Papa looks into the new website Bang With Friends.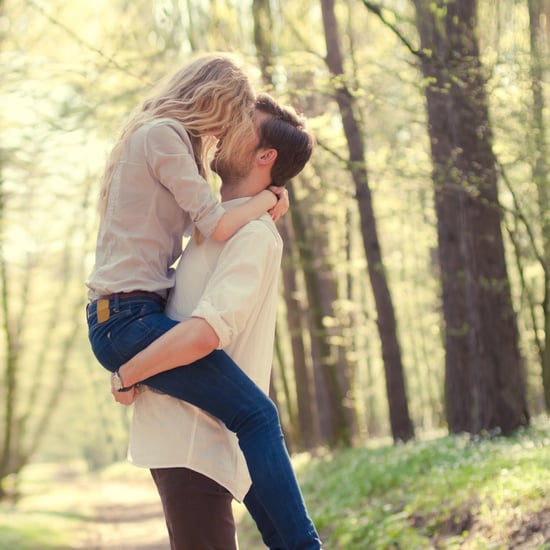 Facebook has given a new meaning to the word "friend." Now, a new website that promotes casual sex between Facebook friends may be redefining sexual relationships. Bang With Friendsallows you to select the Facebook friends you'd like to have sex with. If the feeling is mutual, both parties receive an email message to establish a rendezvous. The website also features a "bangability" score, which measures your trending sexiness based on the number of people who view and click on you. The site was created by three college students who say it makes online dating more "honest."

Friends With Benefits Relationships On the Rise
"We saw the problems and frustrations people have with online dating, so we decided to create a dating website that was honest, simple and fun," says C, one of the creators who prefers anonymity. "We think it helps break the ice between people who are already friends and share a sexual attraction." While it may seem convenient, casual sex with friends can lead to all sorts of relationship problems. Psychologist Jeff Gardere says the site is innovative, but he emphasizes the importance of getting to know someone before jumping into a sexual relationship with him or her. "This cheapens the idea of what relationships should be about," Gardere says. "It eliminates some of the things that should lead to sex, like emotional and physical connections and trust." Keep reading for more expert opinions on the casual-sex app. Relationship expert Shanae Hall worries more about the message it sends young people. "The saddest part about these 'come get it' websites is that it sends the message to our young girls that it's OK to give yourself away for free to someone that could care less about you or your well-being," says Hall, who is also the author of For Single Ladies Only: Everything You Need to Know to Date Smarter. But C says the overall feedback has been positive. "It's not just about getting laid. We've heard from people who are now in serious relationships thanks to the connection they made." Bang With Friends has only been around for four months, but has more than 900,000 members, has made over 200,000 hookup connections and is continuing to grow. About 70 percent of members are between the ages of 18 and 35, but C insists it resonates with people of all ages. Dating coach Liz Kelly says the site is an interesting concept since some of the best relationships start out as friendships. "I would encourage the two people to hang first," to test the chemistry, she says. "If you don't feel like you want to jump out of your chair and kiss this person, then game over." C says the concept is appealing because it's become harder for younger people to go on traditional dates, especially with school and starting careers, and still have a regular sex life. "I don't think dating has become obsolete. I just think people need to accept that this is how the younger generation dates now; it fits into our lives." And that might be a bad thing, says Gardere. "I fear this could lead to sexual addictions and may skew the idea of what sex and sexuality is about in young people if they don't have the proper influences in their lives." So, could this sex-is-just-a-click-away trend soon be dating reality? Gardere says it all comes down to a person's character. "Eventually we will adjust to this, just like Facebook. There will be people who are into this and then there are others who would like to know there is a history with a person, too." Kelly agrees. "This is definitely a sign of the instant gratification era," she says. "We've lost the art of romance."
More from Fox News Magazine: