What Is the Boobquake?
Boobquake — Love It or Leave It?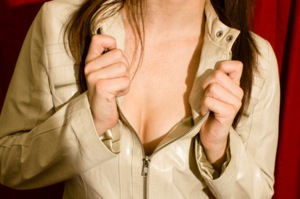 You've been warned. There's a boobquake coming next Monday. In response to an Iranian cleric — who declared that women dressed immodestly "lead young men astray, corrupt their chastity and spread adultery in society, which (consequently) increases earthquakes" — women around the world will embrace the supernatural power of their breasts and attempt to produce an earthquake by wearing the most cleavage-showing shirt they own.
But while the blogger behind it may have had feminist intentions, some say the "event" has devolved into a girls-gone-wild affair with guys writing "show us your tits" on the Facebook event page. What do you make of it?