What to Do When a Friend Grows Distance
What to Do When a Friend Grows Distant Thanks to New Beau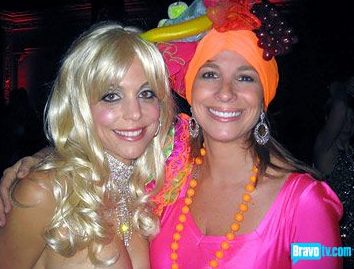 I'd bet almost all of us have seen a friendship fade when a BFF enters a new relationship. When a friend begins a serious relationship, her priorities shift and so must our expectations. It can take a toll on the friend left behind, but there are ways to make the situation better. Whatever you do, don't write off your friendship completely, like Real Housewives Jill Zarin and Bethenny Frankel seemed to do after Bethenny got a new guy. Here are some ideas:
Express your desire to get to know him. If your friend says she's busy because she's hanging out with her new boyfriend, then tell her you'd like to come along sometime, so you can get to know the guy, too. Or you could suggest the two of you throw a joint dinner party. That way you can hang out while preparing the feast together, and she can invite him.
Show genuine interest and excitement for her. If your friend spends all her time with her new beau, she's clearly excited about the budding relationship. Even if it's hard to relate because you're single, try to understand that it's an important stage for her. Ask about him and listen to her dish.
Ask her out on a "friend date." Treat your friendship like a relationship, and make sure you get some one-on-one time. Distinguishing between times the boyfriend is invited vs. girls-only time will help you maintain the friendship. During the week, make plans to grab dinner, just the two of you, or schedule a mani/pedi for the weekend.
Don't assume she doesn't want to do "single" things. Even though she's off the market, invite her to happy hours or girls' nights out. It will send the message that you still want to see her.
Work on other relationships. When a good friend shifts her priorities to another relationship, maybe it's time you do the same. Make an effort to meet new people, or get to know acquaintances better.
Photos courtesy of Bravo