What Does SAS Mean?
Word du Jour: SAS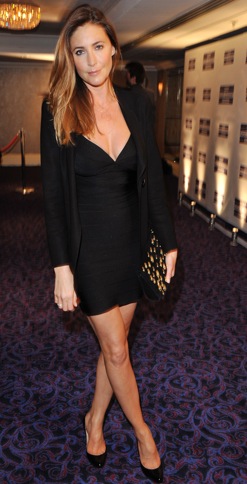 Successful. Attractive. Single. Those three words make up the acronym: SAS.
After 38-year-old British model, and former lover of George Clooney, Lisa Snowdon made headlines this week for pondering the fact that although she loves her life, she may never have a husband, baby, or wedding, the Daily Mail attempted to find out: is it possible to be a SAS and happy?!
Of course it is. I'd say you have a pretty good head start on happiness if you happen to be successful and attractive, and anyone who's been in one knows relationships don't always bring joy. A single woman who wants a husband and children can reasonably worry about her biological clock, but that's just one aspect of her life. Plus not every woman wants the same thing. Just look at Cameron Diaz who recently said: "Having children changes your life drastically, and I really love my life."
It's already limiting to categorize women based on their relationship status, but I just hope we don't start calling successful and attractive women who happen to be single sassy!