What Fathers and Daughters Have in Common
Like Father Like Daughter: What We Share With Our Dads
Who's your daddy? Is he anything like you? We all take traits from our parents, both good and bad. This week, in honor of Father's Day this Sunday (did you buy a card yet at least?), I'm wondering what your father gave you in terms of personality quirks, physical characteristics, and other common bonds. The answers ranged from a shared love of Tolkien to traits you wish you could shed. Here are some of the most fascinating answers.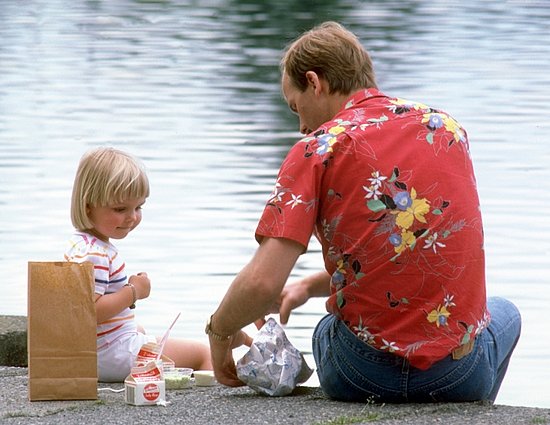 I'm a little female clone of my dad! We have the same face, same frame, same blue eyes and really light skin . . . we also have the same propensity to break bones, which sucks, and the same need for alone time. My daughter is a little female clone of HER dad, too. — Girl Jen
When I was a child, I was playing Nintendo, and my dad came in from a run all sweaty. I remember thinking to myself, "I'll never be that boring! It's all he ever talks about!" Now, I also have a deep passion for running, the joke was on me! — spacekatgal
Read on for six more, good and bad.