What Is Feminist Summer Camp?
Feminist Summer Camp: Wish I Went or No Thanks?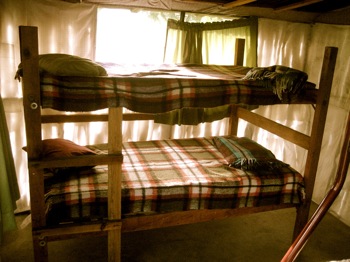 This Summer, young women around the country are meeting up at a feminist Summer camp in NYC. Themes like feminist art and nonprofit fundraising replace your typical swimming or tennis days at a camp designed to help budding feminists, many women's studies majors, declare their status, connect with like-minded women, and network for jobs that let them advocate for women's rights. It's part summer camp, part activist boot camp.
The camp appeals to an older set, but the college student campers still act like kids at heart. They sleep in bunk beds at a hostel in upper Manhattan and the nights have a slumber party feel. One camper told Salon: "You forget how much fun slumber parties are when you get older. There's that sense of laying up all night talking and exchanging stories and finding out fun things about each other, and it's been a really great experience." Does this sound like fun to you?
Source: Flickr User DWeekly