What Happens in Princess Training?
What Happens at Princess Training?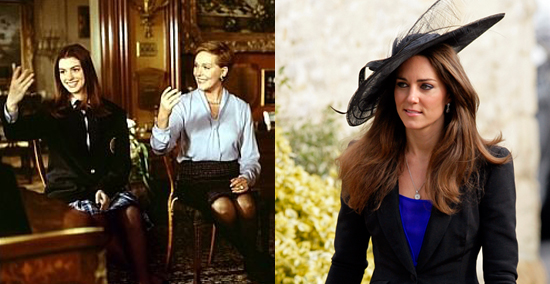 Forget everything you learned watching The Princess Diaries — although I'd still like to imagine Queen Elizabeth II teaching Kate, I mean Catherine, how to wave properly. Modern-day queens-in-waiting learn how to fill their royal role with good old-fashioned premarital counseling. Kate Middleton will participate in "training sessions" aimed to help her avoid the depression her fiancé's mother, Princess Diana, felt after marrying. Kate will have the extra challenge of being the wife of a military man, but William's first-hand experiences with royal isolation, albeit as a child, could mean she has extra support. Plus, Kate has the benefit of dating Prince William for almost a decade, unlike Diana, who married Charles at 20 after only six months of dating.
The counseling will help Kate figure out how to manage a relationship burdened with public scrutiny, but it will also include some etiquette training on topics like appropriate dress. William's aunt the Countess of Wessex, who is married to the queen's youngest son, will reportedly be one of her guides. Countess Sophie might have a traditional title but she has modern experience: she's worked in PR. She's also a commoner who dated her prince for eight years — just like Kate.
The movies might make becoming a princess seem like the ultimate dream makeover, but having to modify yourself to fit the expectations of both your powerful in-laws and your entire country offers more evidence that it's not easy being queen (to be).