What Makes a Good Kiss
The Secret to a Perfect New Year's Eve Kiss
While snow, surprise, and the ideal man may have made for the perfect New Year's Eve kiss in Bridget Jones's Diary, it is not necessary for the rest of us. Rowan Pelling, the former editor of the Erotic Review, says the secret to a good kiss is to treat it like dancing and follow the man's lead.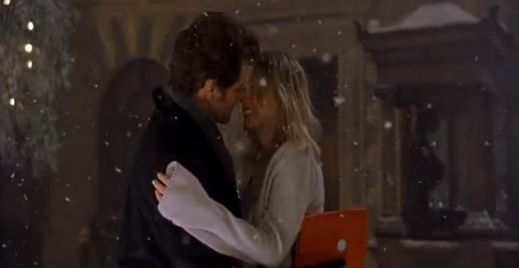 So how is that done? She calls it responding "elegantly to their subtlest directions." This is good enough advice if your partner knows what he's doing, but that's not always — or even often — the case. One woman's bad kisser is another's favorite, though, so don't write it off immediately. If it's still all wrong, I'd say back off and start again. With you in control, he may come around, because there are only two universal kissing no-nos: bad breath and too aggressive, too soon.
What makes your kiss perfect?