What Makes a Good Relationship?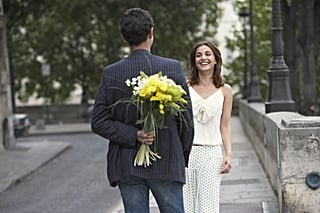 It's easy to spot a healthy relationship, but harder to find one for yourself. Earlier this week we talked about marriage myths, and I linked to a list of qualities of a good marriage from the University of Maryland.
Respect, friendship, communication, and shared values top the list, but there are some surprisingly specific ones ("been seriously interested in at least three other possible mates before making their final choice, and have affected 'breakups' in nondestructive ways"). It made me think you all would have lots of ideas about what makes a relationship stand out — in a good way.
From inside or out, what signs tell you a relationship works?