What Makes People Happy
Pleasure Won't Make You Happy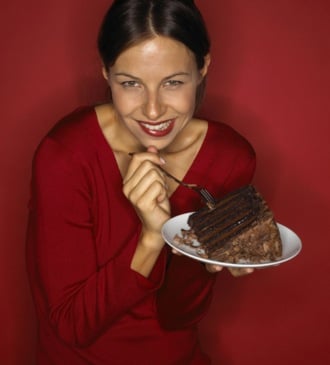 Happiness might be overrated, depending on how you define it. On the one hand you have pleasure, or hedonistic happiness, an immediate feeling of satisfaction, amusement, or joy. And on the other, there's contentment, or eudaimonic happiness, which you can think of as a general feeling of well-being and fulfillment. Researchers say pursuing the former might actually make us less happy, while living your life with a sense of purpose could add years to your life.
The Wall Street Journal points to research that shows the American emphasis on materialism and status, associated with hedonistic happiness, has resulted in a decreased focus on community and pursuing a greater purpose (besides making tons of money) in life. This shift could explain the increase in depression, paranoia, and psychopathology among young people. Instead of chasing short-term pleasures like an expensive vacation, eating a gourmet meal, or indulging in a guilty-pleasure viewing of The Bachelor, activities like raising children, volunteering, or pursuing a higher degree have a more positive impact on our well-being, even if they're not enjoyable day to day.
None of this comes as a surprise really — it's just another way to say long-term investments, like raising a family and nurturing valuable relationships, come with greater rewards. But while the research points out that hedonistic happiness and eudaimonic happiness are not necessarily mutually exclusive, its also makes a somewhat unexpected and ironic conclusion: pursuing pleasure for its own sake will not only leave us unfulfilled, but could actually make us depressed.