What Married Women Look For in Affairs
3 Things Women Want in an Extramarital Affair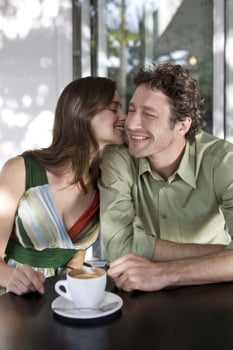 After nine years of matching couples in adulterous bliss, AshleyMadison.com has accumulated enough info to be crunched into a study about what people look for in affairs.
The initial finding is as trite as a midlife crisis: men will take pretty much any sex they can get, while women are choosy. What exactly are women holding out for in a second home of a relationship?


A part-time commitment: When creating a profile at AshleyMadison, would-be cheaters choose what type of relationship they're looking for. Options range from anything goes, cyber affair/erotic chat, and whatever excites me, to short term, long term, and undecided. Women chose "long term" two-thirds more often, while men chose "anything goes."
Their satisfaction first: While younger, single women (the average female age in this study was 39) may be concerned with being the perfect girlfriend, women looking for affairs are consumed with their own desires. They went into far greater detail when describing the physical attributes, wealth, educational achievements, and athleticism of potential partners than when they described themselves.
Style over substance: Women already in relationships used significantly more adjectives to describe an ideal partner's physical attributes than material considerations. Probably because finances and intellect matter less in a affair?
This really just confirms what we all could have guessed, but thank goodness for adultery sites to quantify it!