What Is a Retrosexual? 2010-09-21 13:20:14
Word du Jour: Retrosexual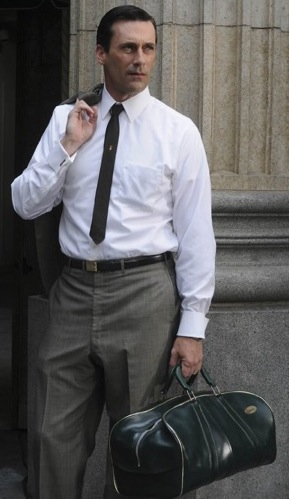 The retrosexual man is a man who deals with the crisis of masculinity by looking backward for clues. Plaid shirts, man caves (can we please go back to calling it the basement or a den?), and Don Draper can all be explained by modern men's desire to reassert their masculinity in an increasingly confusing world where women get more college degrees and dominate middle management.
But if they try too hard to perform masculinity, one author cautions, men might lose all authenticity and turn manliness into something ornamental and "about as 'masculine' as fake eyelashes are inherently 'feminine.'"
What's needed, Newsweek's huge, ahem, package on men explains, is a New Macho, a reimagination of what's expected from men at work and at home, something that will help men judge how useful they are to society. What do you think we should expect from today's men?