What Is Royal Life Like?
Life's Not Fun For a Royal — Would You Want to Be One Anyway?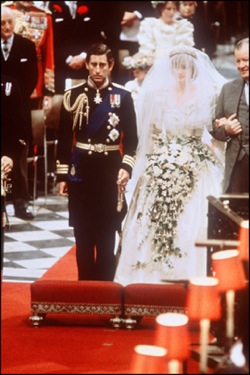 Fairy tales teach us that if we're lucky, some day our prince will come and we'll live happily ever after. Whether we like to admit it or not, some of us fantasize about trading places with Kate Middleton who's now the closet thing to a real-life Disney Princess. She'll get to travel around the world, dedicate time to causes and charities she's passionate about, and dress in the finest gowns and jewels. But could these glamorous trappings just cover up the fact that the burdens of royal life outweigh the perks?
A Daily Beast article goes as far as to say Kate soon will be trapped in a royal prison. If Queen Catherine (that's what she's going by officially) has a schedule anything like Queen Elizabeth II, she'll have no free time. At age 83, the Queen had 409 official engagements in 2009. Kate won't be head of state, but her husband will. She can also expect to have everything she does, says, wears, or buys scrutinized, and thus she'll never be able to express a political or otherwise, controversial opinion in public or private (beware the leaks!). It's like being a celebrity, except you can't even ask for privacy or time off because the public duty of being queen never ends. And, of course, her personal life is no longer personal; as The Daily Beast article explains: "She must have at least two healthy photogenic offspring, preferably more, of whom at least one is expected to be male, whom she must try to bring up as normal children even though patently obviously they are not."
It's very unlikely we'll ever have to weigh these pros and cons — but would you want a royal life in your wildest dreams?