What Not to Say to Your Boyfriend
The Teasing Red Zone: 8 Hot Topics Not to Joke About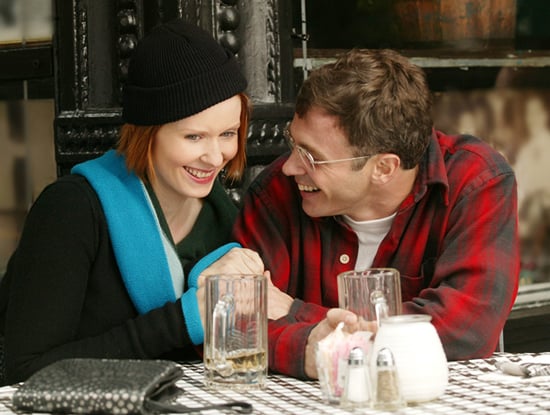 Being able to joke around and poke fun at each other is all part of a healthy relationship. But there is such a thing as taking it too far. Believe it or not, guys have insecurities as much as girls do, and certain ones should always be off-limits. Be sure to steer clear of these sore spots — there are plenty of other things you two can laugh about.
His fear of balding: Calling out the Rogaine in his bathroom cabinet or foreshadowing his future Trump hairdo is just plain rude.
His height: He's very aware that when you wear heels, you both are the same height. No need to remind him of it.
His family: Mom, brother, cousin — even if he complains about them to you, he won't be happy when you poke fun of them.
His prized possession: This one's a given; no guy ever wants to hear you call his member "cute" or ask, "Where's the rest of it?" — even if you're totally kidding.
His exes: Sure, you could make tons of jokes about his exes, but he chose to be with them, so by making fun of them, you're also making fun of him.
His physique: You're not the only one going to the gym three times a week to get that slim figure. Pulling at his love handles is just as offensive to him as it is to you.
His job: How much he makes, why he hasn't gotten that promotion yet — we'd pay the person who could make these topics funny without being hurtful.
His facial hair: He just can't grow a beard no matter how hard he tries, so saying he looks like a "wittle baby" is ouch-worthy, to say the least.