What's Sex Like in Space?
What Is Sex Like in Space?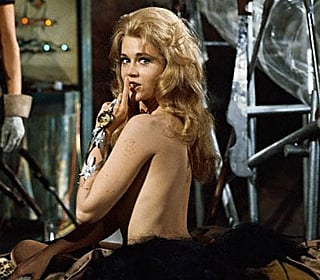 We don't know. But one scientist thinks we better find out, especially if we want to send people to Mars in the near future. That mission would take at least two years to complete, and Dr. Rhawn Joseph writes in the Journal of Cosmology that we must prepare for everything, including the possibility that astronauts will attempt to have sex. Despite gravity and other practical concerns, Joseph says: "human are notorious for inventing ways of having sex despite all manner of logistical impediments."
No astronaut has officially come forward to admit that they've had sex in space. So Joseph looked to crews working in Antarctica for information and found that men and women do have sex and form romantic relationships on expedition. In fact, seven pregnancies have been recorded down there, despite the great risk to the mother and baby.
The research paper mostly poses a lot of questions: Are women fertile in space? What happens if a baby is born on Mars? Can we prevent sexual conflicts, violence, and competition among astronauts — remember the astronaut who drove miles in diapers to murder her cheating partner's lover? Ultimately, he has a recommendation: male and female astronauts should fly on separate space craft.