What Thinner Men Means For Women
Size Matters: What Thinner Men Means For Women
Not that society's expectation for women could get much smaller, but if men's cultural ideal loses any more weight, how will it affect women?
From the rising occurrence of eating disorders and plastic surgery to shrinking pant waistlines (American Apparel doesn't sell its most popular pants in waists larger than 30 inches), men may be the new women. And while the buff male ideal is hardly disappearing, it's hard to say yet whether the slimmer male is a trend or a cultural shift.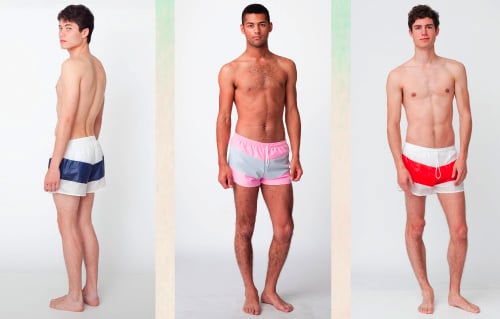 Whether buff, thin, average, or just above, size often doesn't start to matter (except when it comes to height) to women until the man is thinner than her. Even when women are the bigger partners, they usually love men despite that and not because of it.
The author of the Guardian article "Thin Is In: In Search of the Perfect Male Body" found a similar trend when he asked Twitter users how concerned women were with men's bodies. Sixty-some women responded; while several said muscular bodies were a turnoff, most said skinny was fine as long the men weren't skinnier than them.
My anecdotal evidence and the quick Twitter survey may not be scientific, but both point to changing attitudes among women and men. At first it sounds like a reason to rejoice — finally, men know how it feels! — but how long until women start feeling the need to be thinner than their 28-inch-waisted boyfriends?