What Would Your Mother Do? Abstinence Underwear
Abstinence Underwear — Hilarious or Horrifying?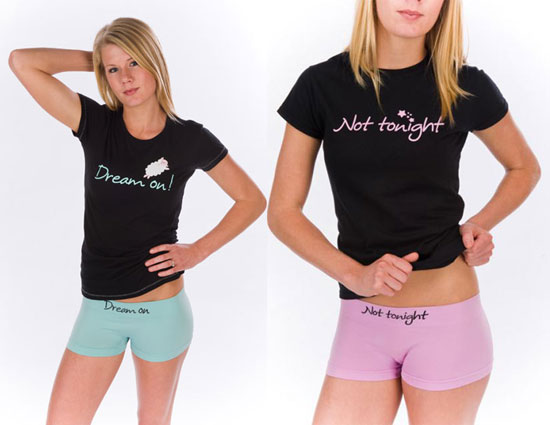 Believe it or not, this isn't fake. If you want to remind your boyfriend that you're not giving him your v-card, What Would Your Mother Do? has the perfect solution: abstinence underwear! WWYMD sells t-shirts and underwear with logos like "Zip it!", "Not Tonight," and "Dream On," which are perfect for confusing boys by telling them you aren't sleeping with them . . . even if you are stripped down to your skivvies. What do you think of this modern-day chastity belt?