When Your Mom Wants You to Be Cool
When Your Mom Wants You to Be Cool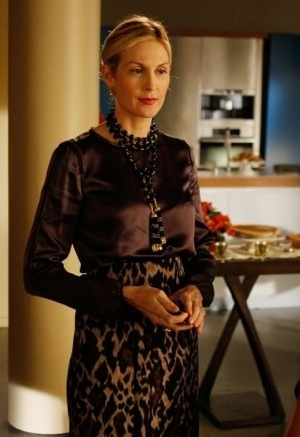 If Lindsay Lohan's latest stint in rehab reinforces her "it girl" status and increases tabloid attention, then Dina Lohan could care less about Lindsay obeying the law. That's if yesterday's New York Post is to be believed.
Basing its claim on a new book You're Grounded Forever . . . But First, Let's Go Shopping, the Post says New York mothers like Dina encourage their daughters to engage in fame-making bad behavior.
The author of the book interviewed women who could be straight out of Gossip Girl and considered some data — such as the fact that New York moms send their daughters to shrinks, tutors, and dermatologists at an earlier age than other girls in the US. When it comes to weight, the book highlights some depressing habits of certain mothers: they get their daughters scales at age 10 and start losing sleep about whether their girls will lose their baby fat by kindergarten. Heavy stuff.
The book identifies warning signs for all women raising girls. If you encourage material indulgence (what color would you like that designer bag in?), question what your daughter is eating, undermine her female friendships (I know she's your friend, but . . .), or help her make excuses, you probably have a problem. Do you recognize any of these traits in your mom?