Where to Watch Monaco Royal Wedding
Get All the Details on Monaco's Royal Wedding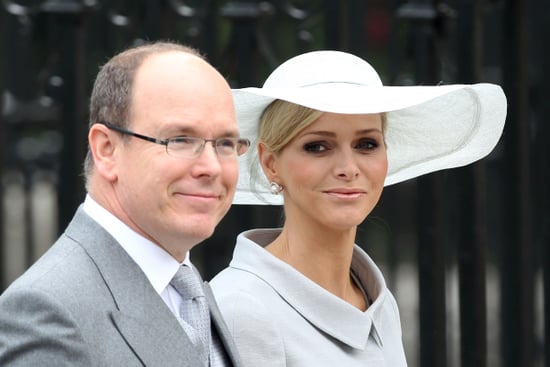 Prince Albert II of Monaco will marry Charlene Wittstock this weekend in a three-day celebration many thought would never come. The 53-year-old playboy prince and ruler of the small Mediterranean city state has dodged settling down for years, but he finally will give Monaco the royal wedding it's been waiting for since Grace Kelly married Prince Rainier in 1956. Bride Charlene, 33, a South African beauty and former Olympic swimmer, was rumored to have cold feet, but the glamorous, blowout event is on. Below find everything you need to know — including the schedule and where to watch.
The Events
Thursday, June 30: The festivities commenced with a nighttime concert featuring The Eagles for 15,000 citizens, residents, and neighbors of the principality at Louis II Stadium. There was also a VIP cocktail party.
Friday, July 1: At 5 p.m. local time, the couple said "I do" at a civil service held in the palace's Throne Room. After the ceremony, Prince Albert and Charlene Wittstock appeared on the balcony for a kiss and to greet the people watching outside on giant screens. Guests will then attend a banquet of French- and South African-inspired food. At night, there will be another concert, this time featuring famous French and South African bands.
Saturday, July 2: A Roman Catholic religious ceremony will be held at 5 p.m. at the 13-century palace. The couple will then process, with the public cheering them on along the way, to the Sainte Dévote church so the new princess can leave her bouquet. At night, guests will dine on food prepared by French chef Alain Ducasse at a white-tie dinner and ball. Fireworks will cap off the evening.
What to Look Out For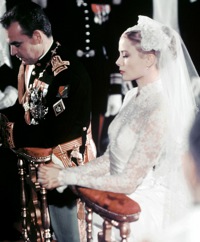 The dress: Unlike Kate Middleton's big day, the wedding dress designer is not a secret. Giorgio Armani created the gown, and if it's anything like Albert's mother Grace Kelly's, it will impress. Over the three days Charlene will wear four designer ensembles.
The wedding party: Danish designer Isabell Kristensen is one of two maids of honor.
The scenery: As if the sunny Cote d'Azur city-state wasn't gorgeous enough, the palace issued a decree asking citizens to decorate their homes for the celebrations. Perhaps to encourage goodwill, the state is forgiving all recent parking tickets and declared Friday a holiday.
The Guests
Royals: Out of 3,500 guests there will 20 heads of state including lots of European royals. Even though Albert and Charlene attended William and Kate's big day, the English newlyweds unfortunately won't make it since they'll be in Canada.
Celebrities and fashion designers: Karl Lagerfeld, Giorgio Armani, and Richard Branson are rumored to be among the famous faces, as well as Mel Gibson, Demi Moore, and Ashton Kutcher.
Other dignitaries: Archbishop Desmond Tutu, from Charlene's home country of South Africa, will be there, along with France's President Nicolas Sarkozy and representatives from Japan, Mexico, the Middle East, and Africa. Olympic officials will also be on hand to support the bride, who is a former Olympic swimmer.
Where to Watch
Live stream: You can live stream the religious ceremony on the official Monaco royal website.
TV: Unlike William and Kate's big day, there won't be a major all-network extravaganza. But you can expect to see highlights on the news.