Which HPV Strain Causes Oral Cancer?
Oral Sex and Throat Cancer: The Real Risk
Oh, HPV. There are 130 types of you, but a few spiteful strains won't quit. While various lead to genital warts, only a few like HPV-16 and 18 can cause cervical cancer. Now researchers say HPV-16, transmitted through oral sex, can cause oral cancer. So HPV-16 is a monster, worse than 18, but there are still plenty of strains of HPV that don't cause cervical or oral cancer.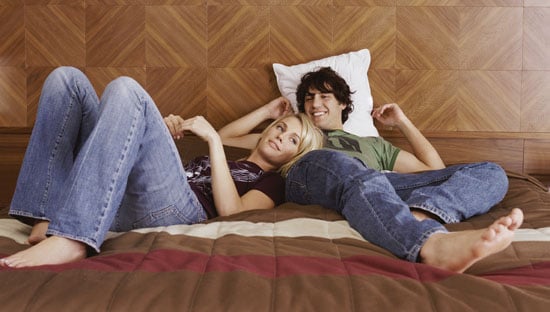 I'm not saying don't be safe, though 81 percent of you said you don't use condoms for oral sex. But since public health officials aren't hyperspecific about actual risk or transmission, it's easy to say "well, we're all screwed" or be completely paralyzed into total fear of all sex (I've seen it).
Here are the facts: about 64 percent of oropharynx cancers (the middle part of the throat) in the US are caused by one HPV strain (HPV-16) not by all HPV. The risk of oropharnyx cancer rises with the number of people someone's performed oral sex on, as is true for any other cancer-causing STD. The real takeaway here is that HPV-16 can cause not just cervical cancer but also oral, so we really should be talking about specific strains and not pinning it all on the very vague and common HPV.
Researchers say it's too soon to tell if the current HPV vaccine will prevent against oral cancer, but since it's targeting the same HPV strain many believe it will. This news shouldn't be used to terrify kids. Instead it should serve as a reminder that the HPV vaccine — one of the many services Planned Parenthood provides besides abortion — is important, and that while oral cancer is not rampant, oral sex does come with risk.