Who's Behind Chatroulette?
Best of 2010: The Year of Chatroulette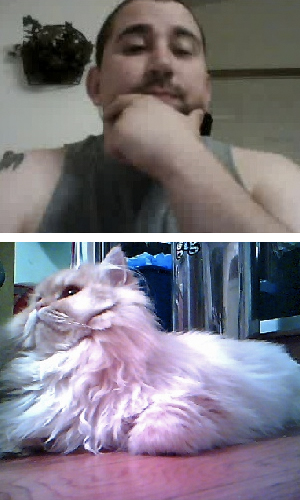 Chatroulette, the rotating chat room that pairs users up with strangers, first came on our radar in early February. That's when we asked you if it was a speed dater's dream or an interpersonal nightmare: 84 percent of you said nightmare.
Since then Chatroulette has become an integral part of the Internet, getting mocked on the Daily Show, spawning sites that document its best screencaps, and creating stars, like Merton, the musician who became famous by singing improvised songs to people on Chatroulette and bearing a remarkable resemblance to Ben Folds. His videos garnered enough five-star ratings on YouTube to earn the honor of the highest rated YouTube video ever.
Eventually, we learned the site was created by a 17-year-old in Russia. Shortly after it launched in November 2009, it had 500 visitors a day, but by March it was up to 1.5 million visitors. Most users are American — nearly half of all Chatroulette spins connect users with someone in the US — and the vast majority, 89 percent, are men. I can only assume the other 11 percent are domesticated animals!
Have you used it?