Who's the Cuddler in Your Relationship?
Who's the Cuddler in Your Relationship?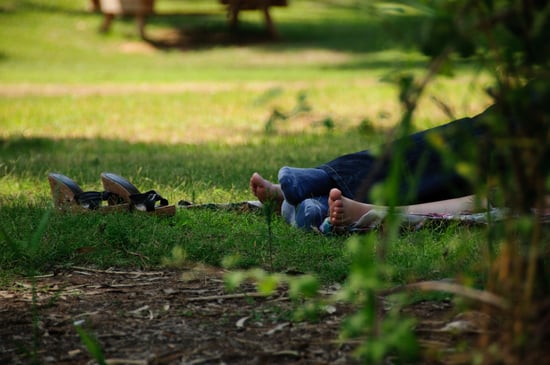 You don't want to deny a cuddler. Because if he's not getting it from you, he'll go elsewhere. Like into the seedy underbelly of affection known as cuddle parties, and risk bringing home a CTD (cuddling transmitted disease) like bedbugs.
Most men don't advertise themselves as cuddlers anywhere off Craigslist, but I've never met a boyfriend who didn't want to cuddle morning, noon, and night. Sometimes twice! Dave Johns, a self-professed cuddler, is conflicted: his relentless need for affection challenges his manhood because, as he put it, "real men don't cuddle." But I think men love to cuddle — maybe more than women? — and they just don't like to talk about it.
Since there is a cuddle hormone, we can assume some people are more prone to cuddling than others. So, tell me, who initiates it the most in your relationship?