Who Is JR Martinez?
5 Things to Know About DWTS Winner JR Martinez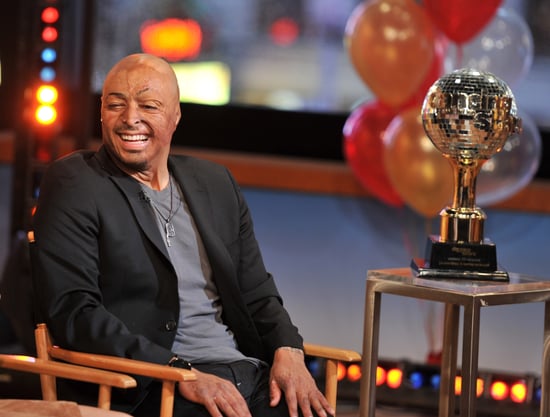 Iraq veteran and former soap star JR Martinez, 28, won over America and the judges to bring home the trophy on Dancing With the Stars last night. But it's clear from his positive attitude and resilience that JR was a winner before the competition even started. Here are five things to know about the guy we'll hopefully be seeing more of.
JR Was only 19 when he was injured while serving in Iraq as a Humvee driver in 2003. His vehicle hit a land mine, and he was burned on more than 40 percent of his body. JR has undergone 33 different surgeries, including cosmetic procedures and skin graphs, since his injury.
JR began working as a motivational speaker back in 2004. He's talked to audiences at the Clinton Global Initiative, colleges and universities, and for the US Army, covering topics including optimism and body acceptance. JR also appeared on Oprah and 60 Minutes.
In 2008, he joined the cast of All My Children in the role of combat veteran Brot Monroe. The soap had put out a casting call hoping to find a real-life veteran for the role, and JR got the part.
JR's mother is from El Salvador, and he is fluent in both Spanish and English. After winning last night, JR said, "I kept feeling someone tugging on my suspenders. It was my 4-foot-11 mom. I just kissed her and hugged her. I said, 'Can you believe that eight and a half years ago, you were teaching me how to walk?'"
While JR will likely have more speaking appearances and acting roles lined up after his win, he's made it clear he's also dedicated to helping other vets. He recently helped get a new home for a fellow Iraq vet who lost his eye sight and leg and suffered burns on 60 percent of his body.