Who's Katrina Darling
10 Things You Didn't Know About Kate and Pippa's Cousin Katrina Darling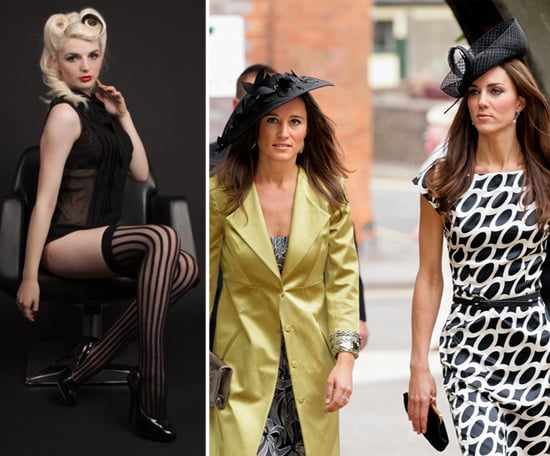 Soon after Prince William announced his engagement to Kate Middleton, and before Pippa Middleton's derriere turned every man's head at the royal wedding, the Darling family from Sunderland, England discovered they were related to the Middletons, and thus the future queen of England. Their daughter Katrina Darling was thrust into the spotlight, perhaps thanks to her very sexy career. Here are 10 revealing things you should know about Kate and Pippa's racy cousin Katrina Darling:
Katrina is a burlesque dancer! She even performed a striptease act titled "God Save the Queen" Tuesday in New York. Coincidentally it's a show she says she began performing long before finding out about her royal connection.
She's 21 years old.
She's a second cousin, once removed, of Kate and Pippa. Her grandmother is the sister of Kate and Pippa's great-grandfather.
She has cat tattoos on her forearms and eight tattoos total.
She's been in several bands as a singer and drummer, including an '80s hair-metal band called Dirty Tuppence (UK slang for lady parts).
She's been performing burlesque since she was 18.
She studied art and design at Newcastle College before dropping out.
She's performed at fetish clubs.
She said William and Harry aren't really her type.
The name Katrina Darling, which seems like it was made for a burlesque performer, is her real name.
I guess Kate's Uncle Gary, with his Ibiza Masion de Bang Bang and appreciation for cocaine and call girls, isn't the only scandalous Middleton relation!